EDIT MAIN
Scholarships
---
2019-2020 Scholarships
---
Panola Ag Booster Scholarship Application
Due April 1, 2020
---
Carthage FFA Alumni
Floyd Freeman Bush Memorial Scholarship Application
Due April 6, 2020
---
American Legion Post #353
Male Scholarship Application
American Legion Auxiliary Unit 353
Female Scholarship Application
Both Applications due May 1, 2020
---
Panola County Texas A&M Club
Tom Ben Williams Endowed Scholarship 2020 Application
Application due by March 31, 2020
---
Society of Petroleum Engineers
Application Due April 10, 2020
---
National Honor Society Scholarship
See Ms. Sandra Maxey for information
---
Panola County Aggie Mothers' Club
Scholarship Application
Email application to panolacountyaggiemom@gmail.com by March 29, 2020
---
Longview Area Association of Realtors®
Scholarship Application
Application Due - April 1, 2020
---
Carthage Service League Scholarship Application
Application due to Mrs. Ingram - March 31, 2020
---
Austin Gray Memorial Scholarship
Application due May 1, 2020
---
Northeast Texas County & District Clerks' Region VI
Scholarship Guidelines
Application Due April 3, 2020
---
100 Men of East Texas
Application due May 1, 2020
---
Panola Archery Club
(2) $1000 ScholarshipsOne for a female and one for a male
Application Due April 1, 2020
---
East Texas Gas Producers Association
Application for Scholarship in Engineering-Related Fields
Application Due April 1, 2020
---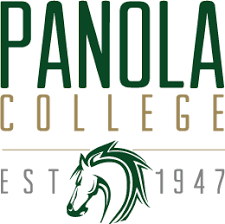 The 2020-2021 Panola College scholarship application is now open! It will be available until March 31st.
---
Carthage Athletic Booster Club
Scholarship Application
Due March 30, 2020
---
Deep East Texas Electric Cooperative Scholarship
2020 Lineman Scholarship
Due April 1, 2020
Eligibility:
1. Applicant must be a 2020 high school graduate.
2. Scholarships are to be granted to applicants who will attend Kilgore College's Electric Power Technology Program.
3. If awarded, student must provide proof of Medical insurance to enroll.
4. If awarded, student must provide their own means of transportation to and from class and/or make accommodations in the area.
---
Cole DePriest Scholarship Application
Due Friday, March 20, 2020
---
All seniors who will be studying for a career in a health-care profession may apply.
Longview Regional Medical Center
Auxillary Scholarship Application
DUE April 5, 2020
Application Requirements
Scholarship Application
---
East Texas Antique Tractor & Engine Club

Due March 20, 2020
---

Due March 6, 2020
---

The GM2 Foundation would like to offer high school seniors an opportunity to apply for a 2020 $1,500 college scholarship. The application form is found on the above hyperlink. Additional information can be found by clicking here. This scholarship is offered to East Texas high school seniors with at least a 3.0 GPA (on a 4.0 scale) and attending a two year junior college in the East Texas area.
Deadline to apply is April 17, 2020.
---

Additional Scholarship Links
College Board - Scholarship Opportunities
FastWeb
---
February 2020 - Mrs. Ingram will be visiting senior English classes to distribute the General Scholarship application used for local Carthage area scholarships.
Please note: The counselor's office must mail official transcripts. If the scholarship you are applying for requires an official transcript, please bring the scholarship with all attachments to the counselor's office and we will mail it for you with an official transcript attached. Important to remember - Mail from CHS will be postmarked the next day so pay extra attention to scholarship due dates.
---
---
Other Resource Information
FAFSA - Financial Aid Portal
Opens October 1, 2019 for 2020-2021 School Year

Best Nursing Programs Consumer Affairs
Guide to College Scholarships
Academic Resume
Building your Academic Resume -1
Building your Academic Resume - 2

For additional information or questions about scholarships,
contact Shannon Royce at sroyce@carthageisd.org or call (903) 693-2552 ext. 1152
or Kathy Ingram at kingram@carthageisd.org.