The Carthage High School UIL Academic Team brought home the gold and are the District Champions for the fourth year in a row!
Students competed in a variety of events over the course of two different days at
Stephen F. Austin University. Carthage High School students wracked up a total of
463 points to take first place. Second place was Hudson High School with 360 points,
while Palestine wrapped up the top three with 309 points.
Results from UIL District 17AAAA Contest:
-- Extemporaneous Informative Speaking
**Alex Hardy: 1st place / District Champion, Regional Qualifier
** Justin Wilkerson: 6th place
(Coached by Russell Rowe)
-- Extemporaneous Persuasive Speaking
** Elizabeth Pinkston: 2nd place, Regional Qualifier
**Emily Hernandez: 6th place
(Coached by Russell Rowe)
-- L/D Debate
**Emily Hernandez: 2nd place, Regional Qualifier
** Alex Hardy: 3rd place, Regional Qualifier
**Elizabeth Pinkston: 4th place, Alternate to Region
(Coached by Russell Rowe)
First Place Speech Team
---
--Literary Criticism
**Julia Smithers: 3rd place, Regional Qualifier
**3rd place team: Julia Smithers, Maci Gunn, Ella Wolfe, and Katelynn Kruebbe
(Coached by Annette Gunn)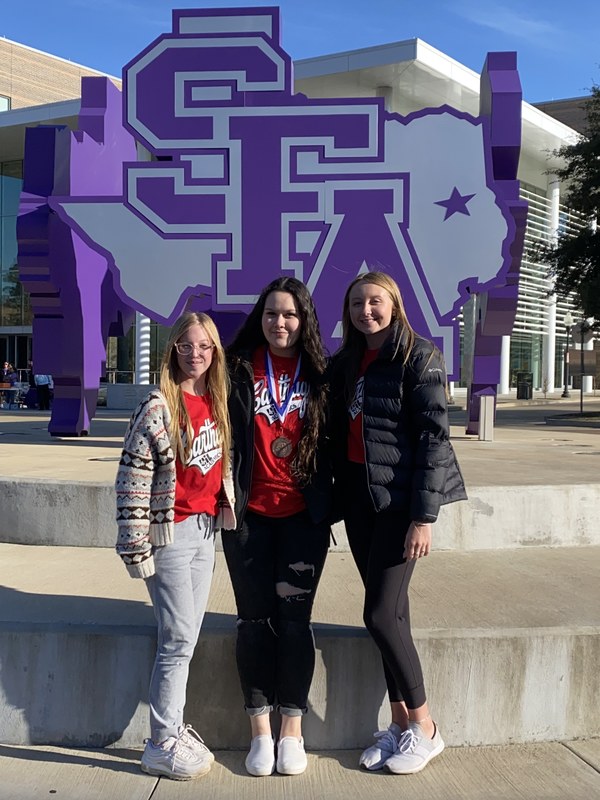 ---
-- Prose:
**Chandler Glaze: 1st place / District Champion, Regional Qualifier
**Olivia Blissett: 2nd place, Regional Qualifier
**Tinsley Chastain: 4th place, Alternate to Region and honor crew
(Coached by Kim Funderburk)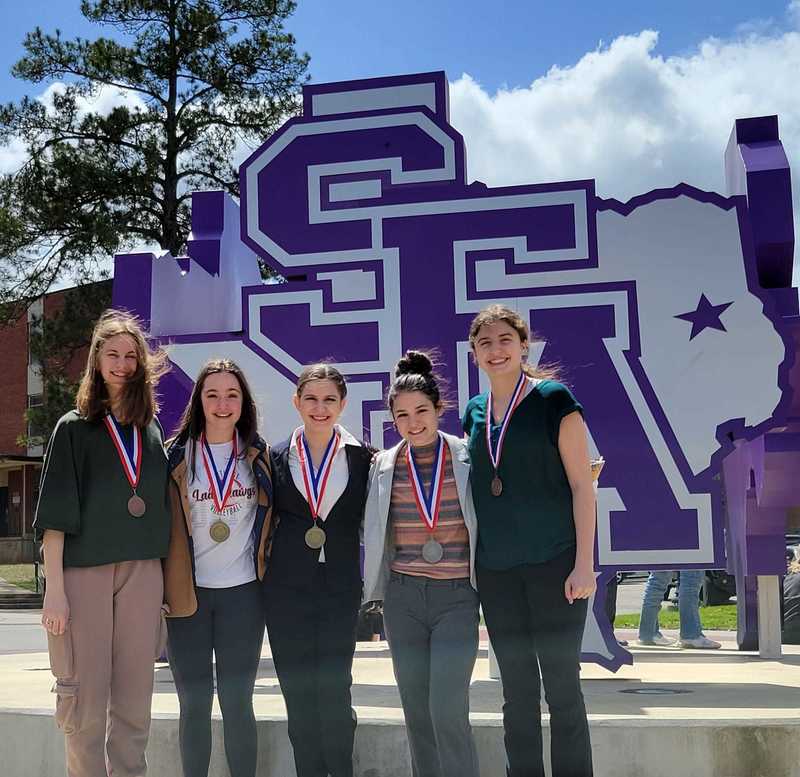 ---
-- Poetry:
**Reagan Beatty: 1st place / District Champion, Regional Qualifier
**Dannah Miller: 3rd place, Regional Qualifier
**Justin Wilkerson: 5th place
(Coached by Kim Funderburk)
---
--Ready Writing
**Luke Horton: 1st place / District Champion, Regional Qualifier
**Addison Brady: 3rd place / Regional Qualifier
**Kipton Travis: 2nd place / Regional Qualifier
(Coached by Catherine Jackson)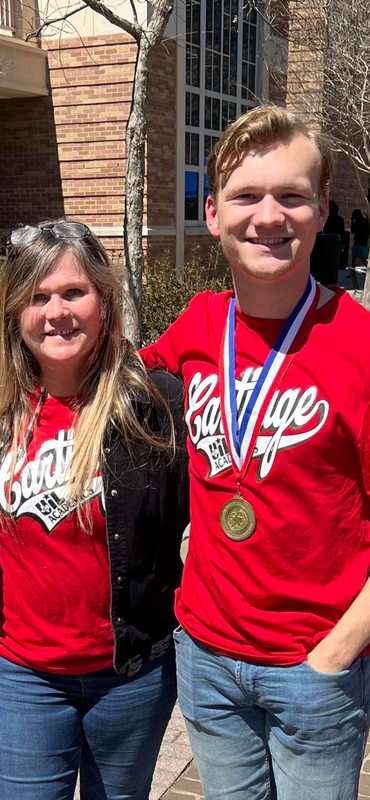 ---
--Spelling and Vocabulary
**Kaden McAlister: 6th place
---
--Current Events
**Mehek Ladiwala: 1st place / District Champion, Regional Qualifier
**2nd place team: Ariam Hernandez, Mehek Ladiwala, Kiley Jolley, Maya Ladiwala.
(Coached by Kim Horton)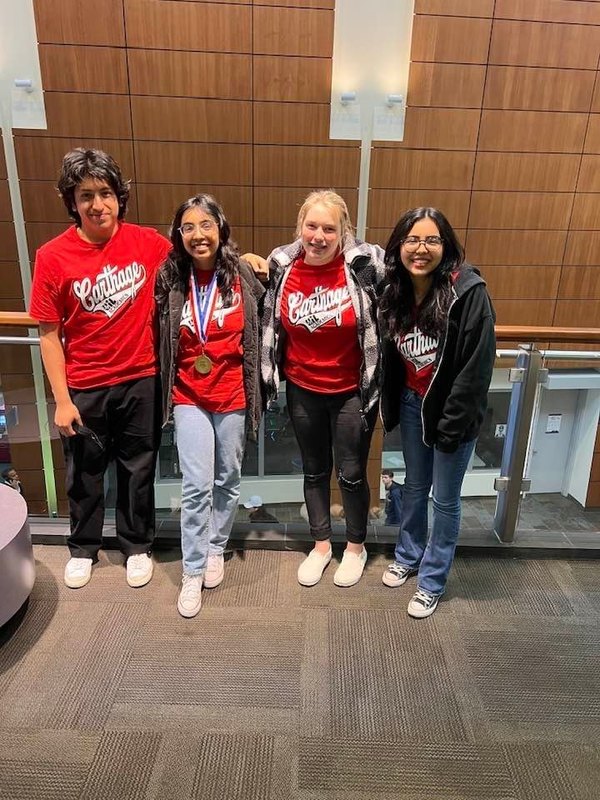 ---
--Number Sense
**Nathan Griffin: 1st place / District Champion, Regional Qualifier
**1st place team: Jackson Shearin, Nathan Griffin, Leonard Medrano, Alexis Juarez
(Coached by Brooke Dover)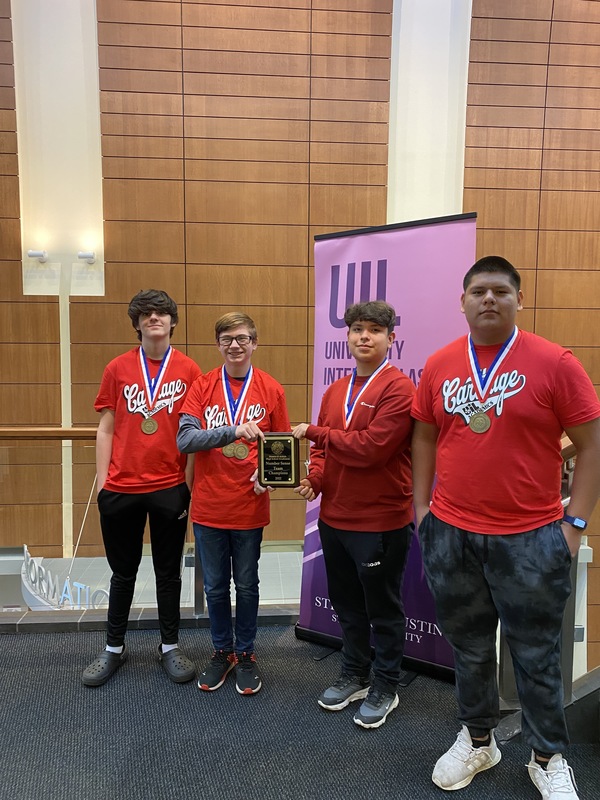 ---
--Calculator Applications
**Ashlyn Lawrence: 2nd place / Regional Qualifier
**Kennedy Sienko: 5th place
**2nd place team: Ashlyn Lawrence, Kennedy Sienko (Coached by Angela Hardy)
---
--Computer Science
**Tucker Jackson: 2nd place, Regional Qualifier
**Ethan Wolfe: 3rd place, Regional Qualifier
**Alec Malloy: 6th place
(Coached by Nakesa Ware)
---
--Computer Applications
**Bea Canlas: 2nd place / Regional Qualifier
**Rubi Flores: 4th place
**Jennifer Rodriguez: 5th place
(Coached by Nancy Dominguez)
---
--Accounting
**Payton Tabor: 1st place / District Champion, Regional Qualifier
**Mehek Ladiwala: 3rd place / Regional Qualifier
**First place team: Elayne Grogan, Mehek Ladiwala, Payton Tabor, Ethan Wolfe
(Coached by Karen McAlister)
---
--Journalism: Headline Writing
**Abi Jasso: 3rd place / Regional Qualifier
**Jaquelyn Travis: 5th place
**Jacie Bagley: 6th place
--Journalism: Editorial Writing
**Addison Brady: 2nd place / Regional Qualifier
--Journalism: Editorial Writing
**Nayeli Servin: 5th place
**Abi Jasso: 6th place
--Journalism: News Writing
**Caleb Eaves: 5th place
--Journalism: Copy Editing
**Caleb Eaves: 4th place / Alternate to Region
(Coached by Laura Barrett)