Carthage High School Robotics team is an intrepid group of students who have had a huge amount of success during their first year in existence. Students on the competitive robotics teams have traveled near and far to go head to head against the best teams in the state and were able to gain a bid to the VEX World Competition. The competition was held in Dallas, TX this year and welcomed students from all across the world. Teams from places like Turkey, Ireland, Australia, and beyond were present. The competitive team that traveled to VEX Worlds consisted of Tanner Davis, Estrella Lopez-Luna, Riley Calhoun and Lucius Escobedo, and was sponsored by Matthew Patterson.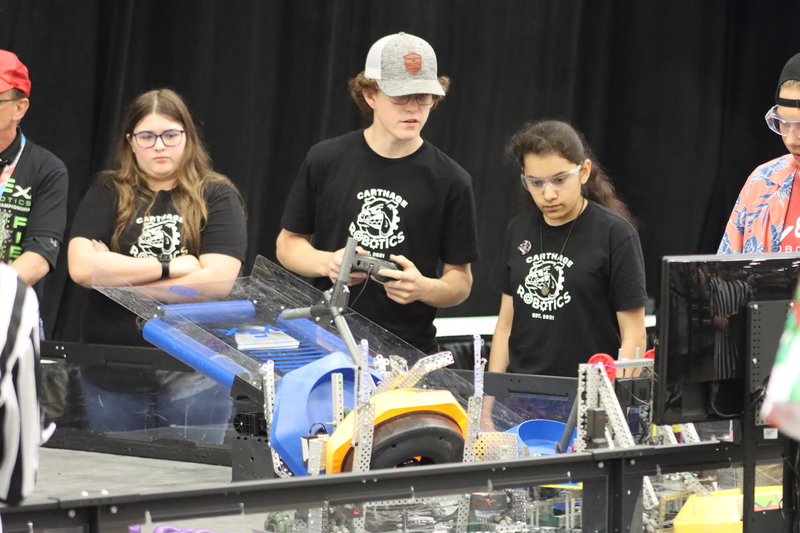 "I am very proud of my students for reaching this level of success, especially since it's their first year in the program," Mr. Patterson shared. "They have worked hard all year long and it was an incredible way to round out the year by going to this event. This competition really opened their eyes to possibilities the skills they are learning could bring to their lives, and also lit a fire in them for next year as well."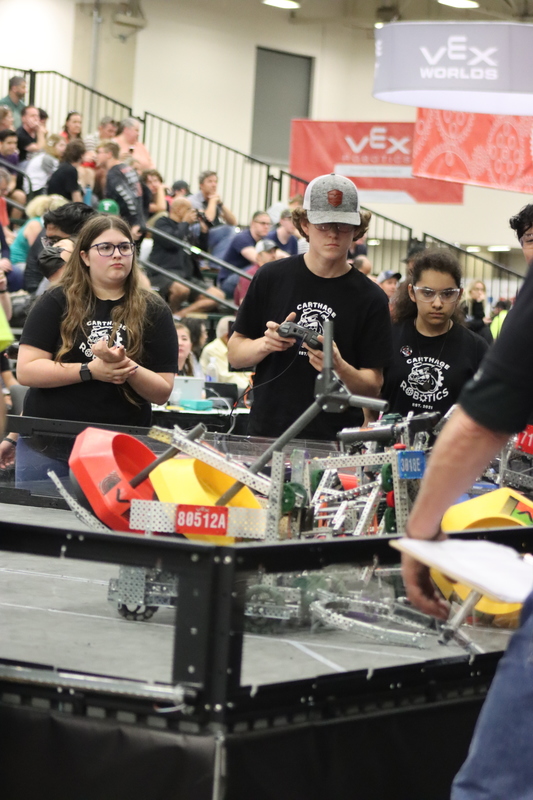 On Thursday, students competed in the first seven qualification rounds where they were paired with a random team to form an alliance each time. The team of two goes head to head against another team of two in a two minute round. The first fifteen seconds consists of what is called "autonomous" where the robots run a programmed code and are not physically driven by the students. After that period, students drive their robots and attempt to score points by moving goals, balancing on a ramp and more, all while also trying to play defense against the other robots. Team strategies change from round to round, based on what the new alliance partners robots are capable of doing. Teams spend time scouting each other when they are not competing, so they can discuss strategy and build a game plan. Teams are ranked based on their number of wins, strength of competition, and number of points scored. After the first day of qualification rounds, the CHS Robotics team was ranked 12th in their division and had only one loss, out of a total of seven rounds played.
Going into the second day of the competition, things didn't go as planned for the robotics team, as they quickly suffered three losses in a row. This caused the team to fall to 36th in the division and unable to compete in the quarterfinals.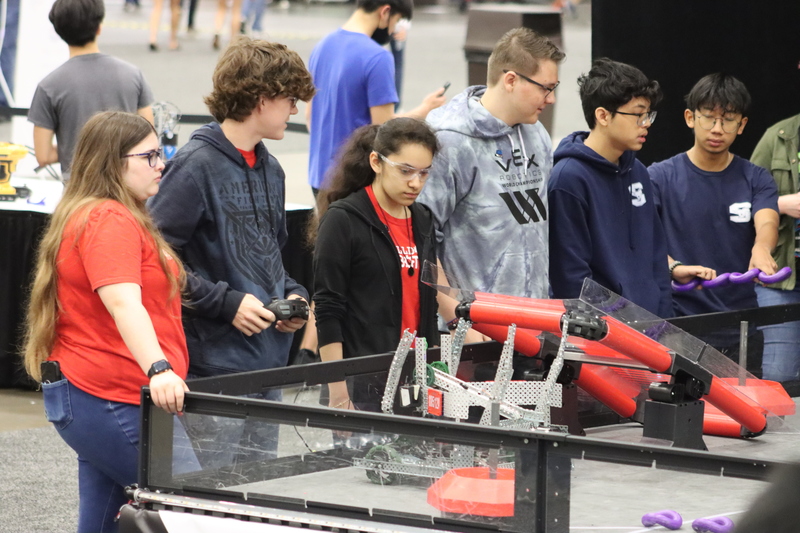 A second part of the competition is called "Skills" where students compete as individual robots. The team is allowed two minutes to score as many points as possible by themselves. They can do this two ways: driving the robot themselves or programming each move the robot makes for the two minutes. Out of over eight hundred teams at this event, CHS Robotics placed 262nd in the Skills event.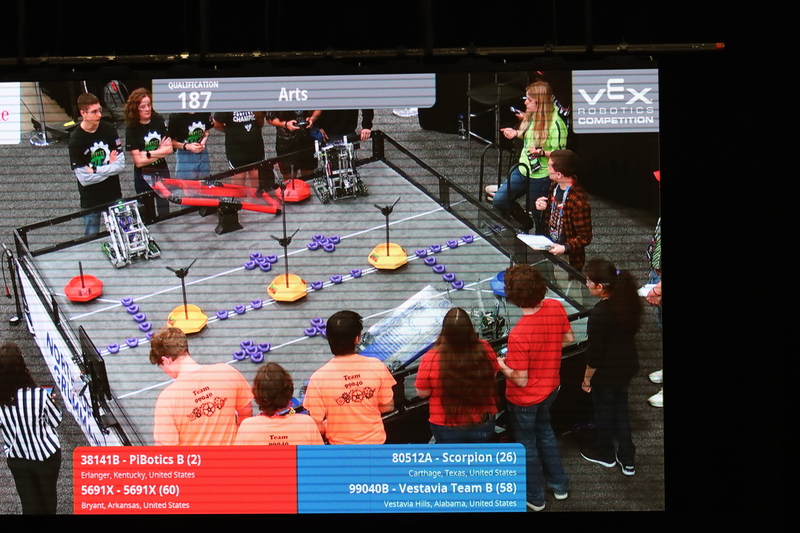 "I have never seen an event of this magnitude in my life," Mr. Patterson continued. "It was humbling to walk into a venue as large as the Kay Bailey Hutchison Center and see the entire space being used for the competition, and I know the kids felt the same way. Just to know we'd made it there gave us a great sense of accomplishment."
While at VEX Worlds, the new game for next year was announced and students in the robotics classes will begin researching and brainstorming for next year's event, with their sights set on another bid to Worlds.