REMINDER -- 📅 Monday, September 18, 2023, is a 𝘀𝘁𝘂𝗱𝗲𝗻𝘁 𝗵𝗼𝗹𝗶𝗱𝗮𝘆 𝗮𝗻𝗱 𝗽𝗿𝗼𝗳𝗲𝘀𝘀𝗶𝗼𝗻𝗮𝗹 𝗱𝗲𝘃𝗲𝗹𝗼𝗽𝗺𝗲𝗻𝘁 𝗱𝗮𝘆 for staff. We will see students back on Tuesday, September 19. Enjoy the long weekend, Bulldogs! 😃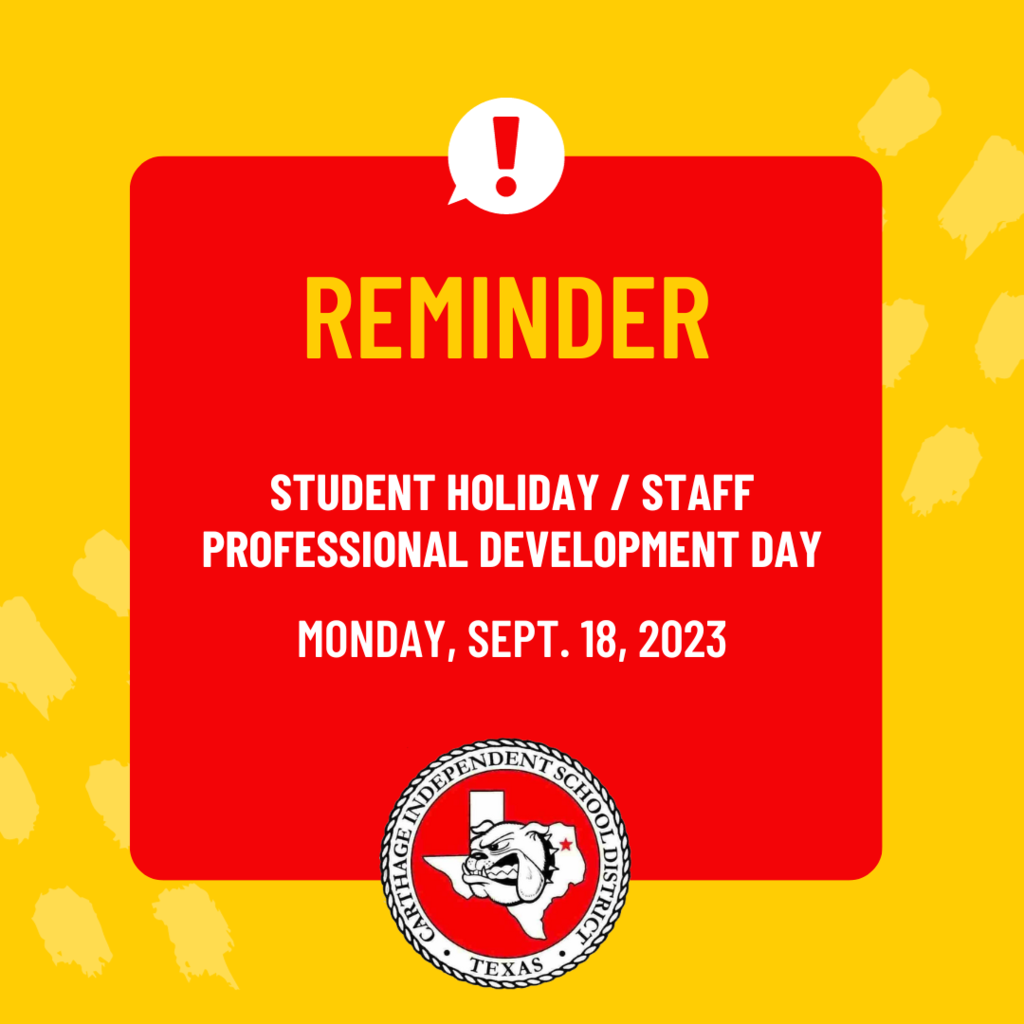 Join us this Friday at 5 p.m. for the Carthage Athletic Hall of Honor Induction Ceremony where we'll recognize four individuals who, either through participation or support, have made outstanding contributions to CHS Athletics, and who have helped bring recognition, honor and distinction to Carthage High School. ❤️🐾🏆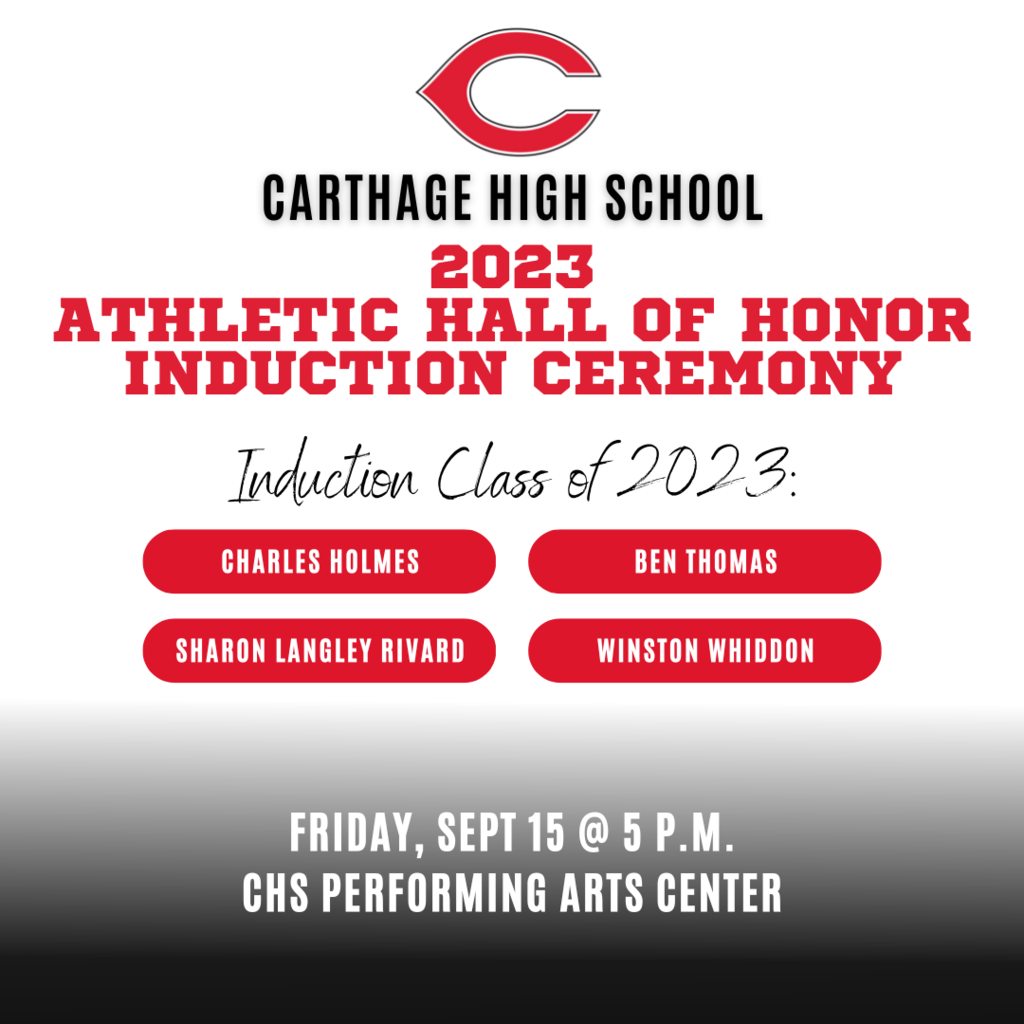 Today, we honor the memory of those we lost and the heroes who emerged on that fateful day. Let's never forget the strength, resilience, and unity that brought our nation together. 🤝❤️ #NeverForget #September11 #UnitedWeStand 🗽

Join us for the EMT Program Induction Ceremony this Thursday evening at 5 p.m. at the CHS Performing Arts Center lobby. 🚑 In partnership with Panola College, we'll recognize these outstanding students for their commitment to pursuing a career in public service as emergency medical technicians. ⚕️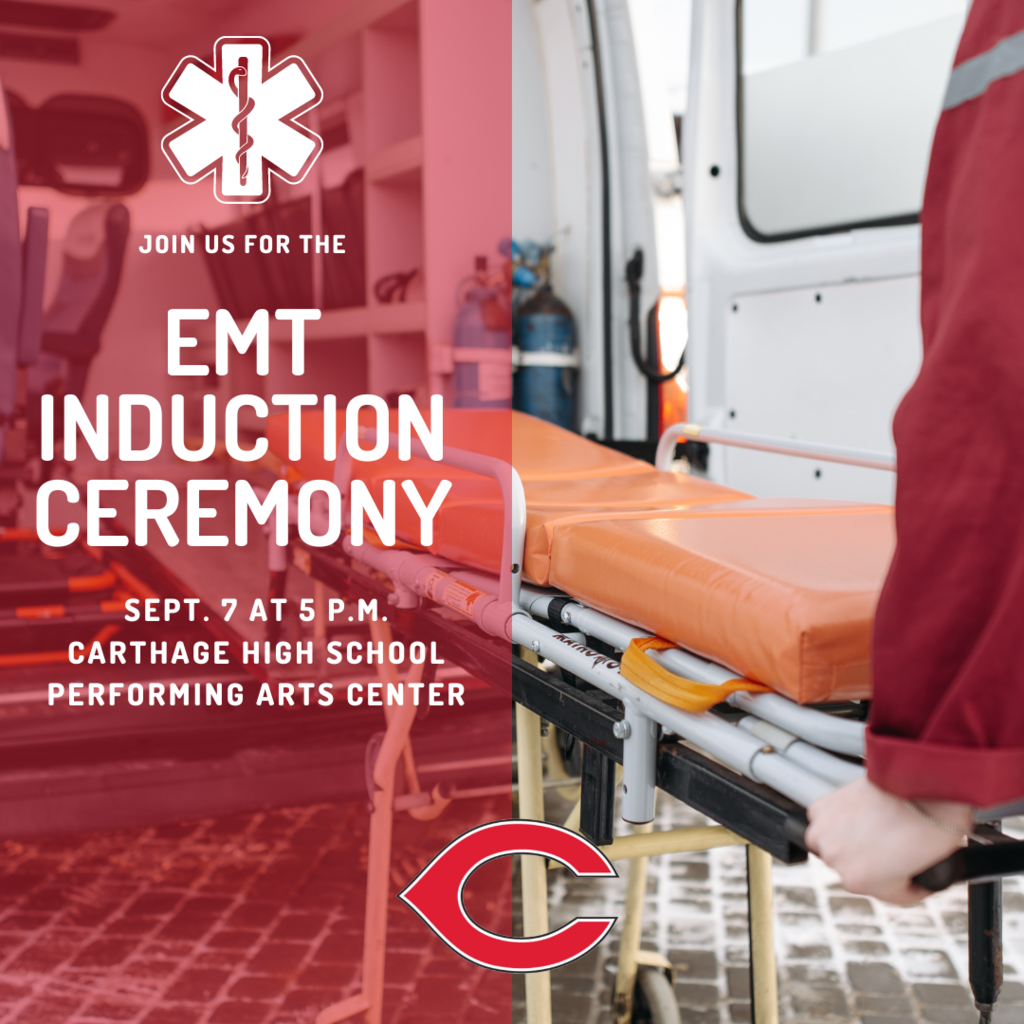 Happy Labor Day to our incredible #BulldogFamily! We hope everyone has a relaxing day today and we can't wait to see our Bulldogs back at school in the morning! 🤩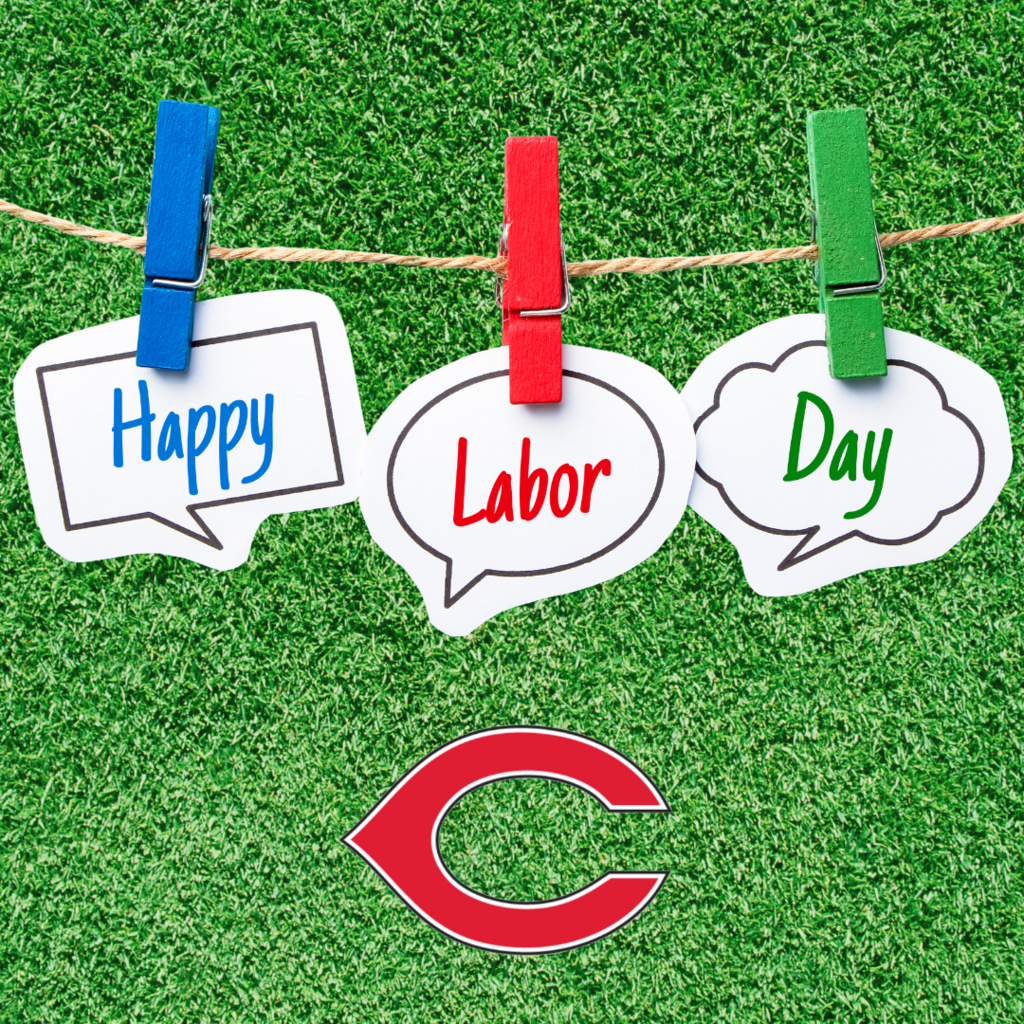 All Carthage ISD campuses will be closed Monday, Sept. 4 in observance of Labor Day. Enjoy your three-day weekend, Bulldogs! 🤩🐾 We'll see you back on Tuesday!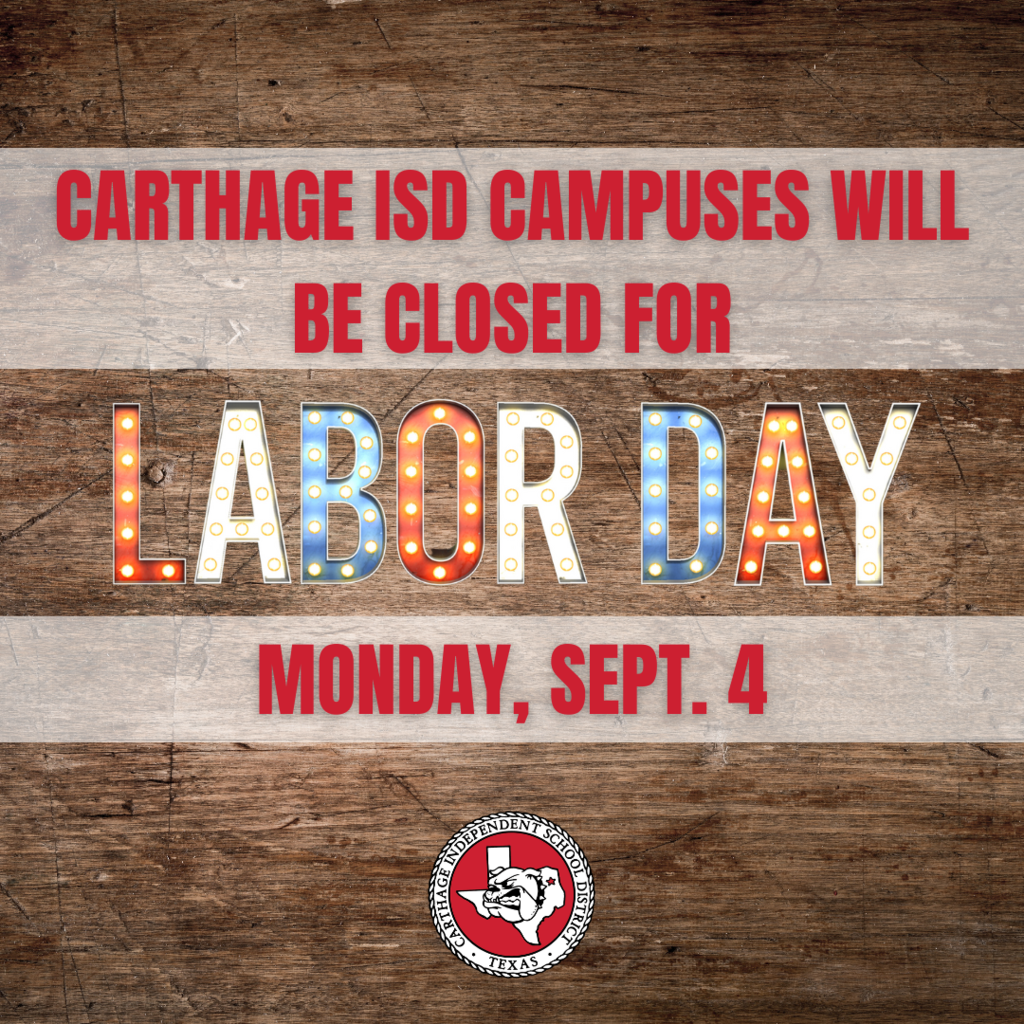 The following students went to regionals in UIL Academics and earned letter jackets: Jadyn Baker (Current Issues and Events), Maya Ladiwala (Current Issues and Events), Caroline LaGrone (Debate), Priscilla Peidra (Current Issues and Events), Brenden Selby (Debate), Jackquelyn Sigala (Debate), and Callie Whalen (Current Issues and Events). We would love for more CHS students to join UIL Academics. The deadline to sign up is September 15th. See Mrs. Jackson if you are interested!

Congratulations to our CHS students who have been awarded National Recognition from College Board! The awardees are Dillon Davenport, Kendall Fant, Nathanael Griffin, Mason Harrison, Addison Harvey, Miller Ivy, Katelynn Kruebbe, Taylor Marshall, Dannah Miller, Alec Molloy, Drew Pitts, Nayeli Servin, Kensington Travis, and Ella Wolfe.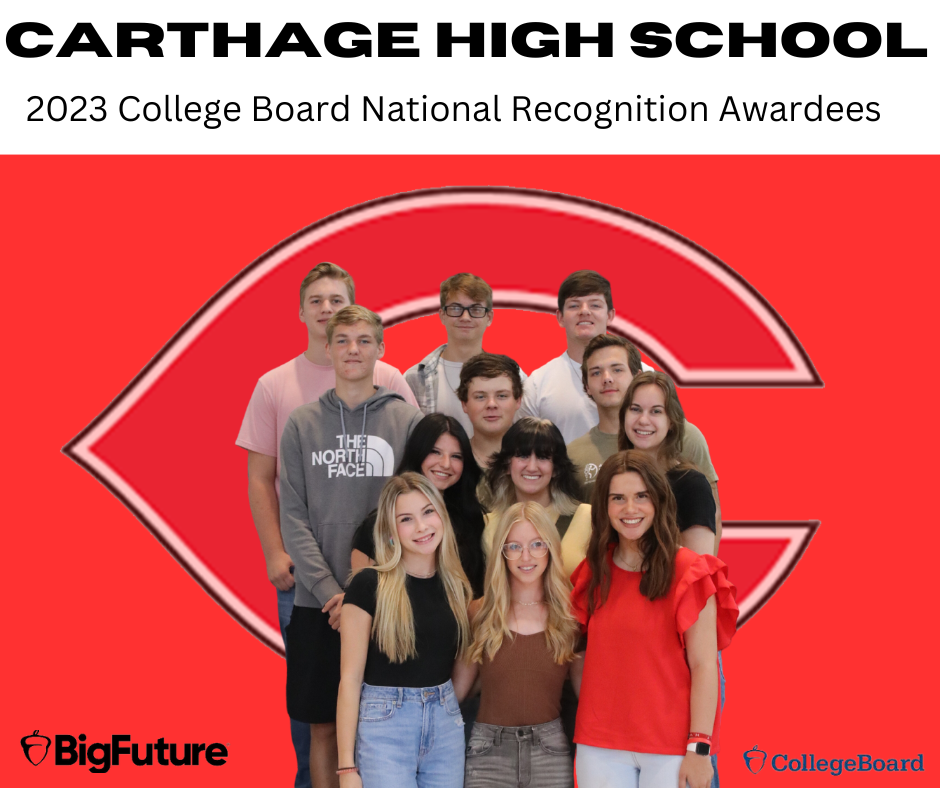 Due to power outages on several campuses, Carthage ISD will operate on a two-hour delayed start on Monday, August 28. All district and campus operations will run two hours later than normal. Any additional updates will be communicated as soon as possible.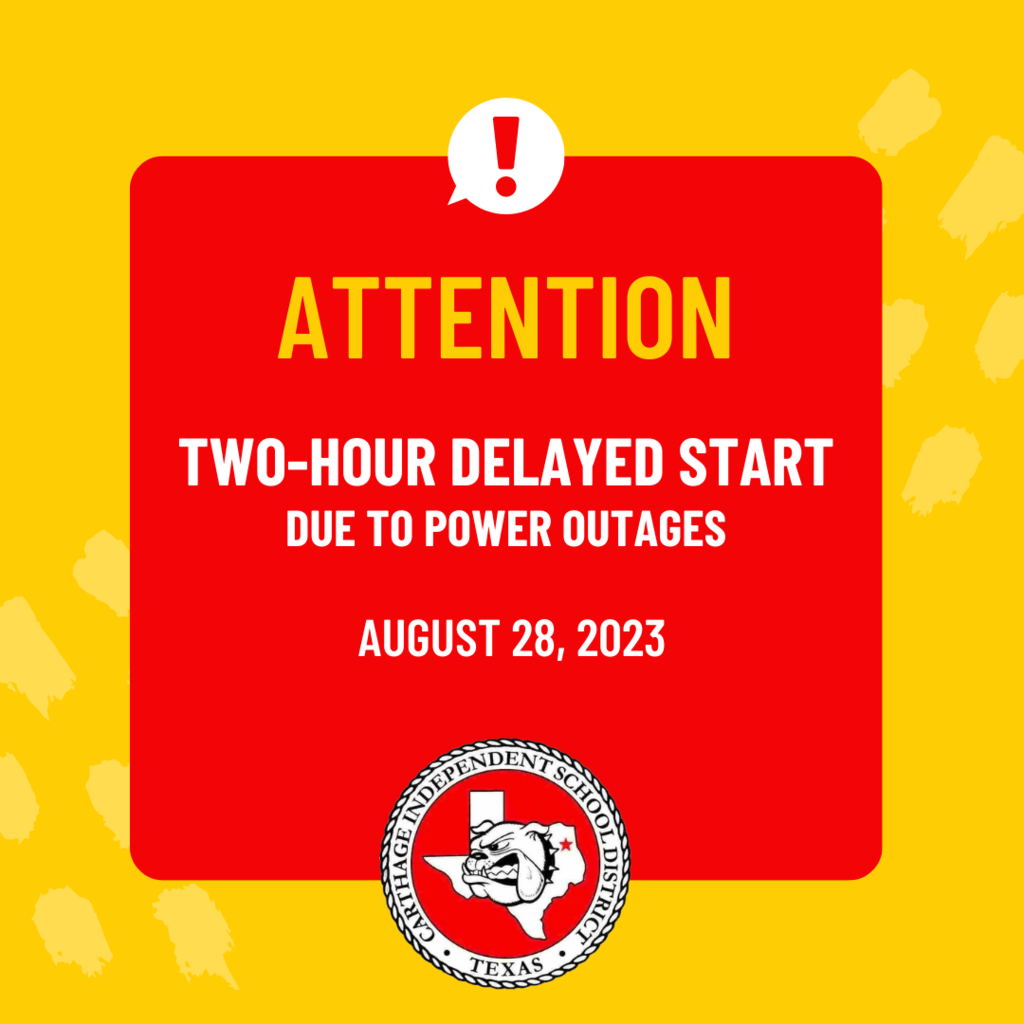 Senior picture day is Tuesday, September 19, 2023.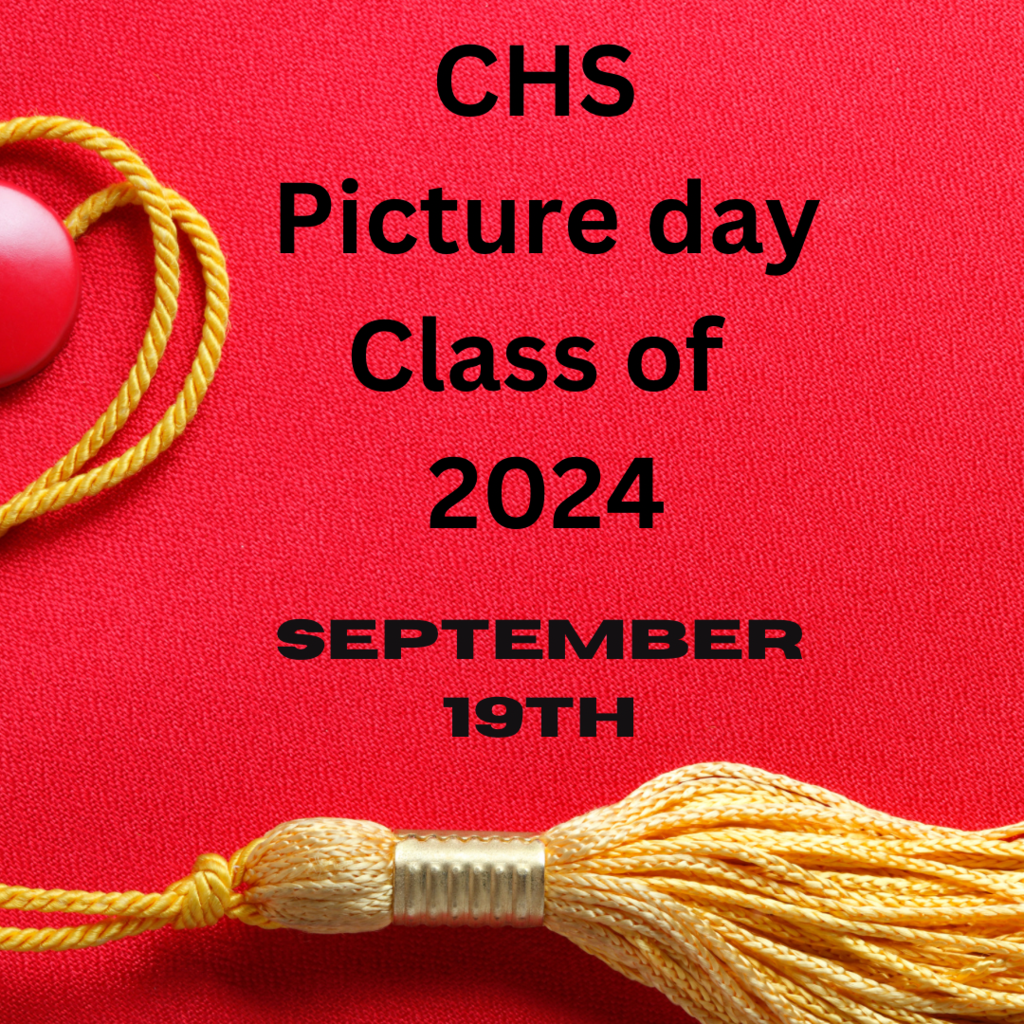 Fall picture day for 9th, 10th and 11th graders will be this Thursday, August 24,2023.

CHS Blood Drive next Wednesday, 8/22/23. 8:30-3pm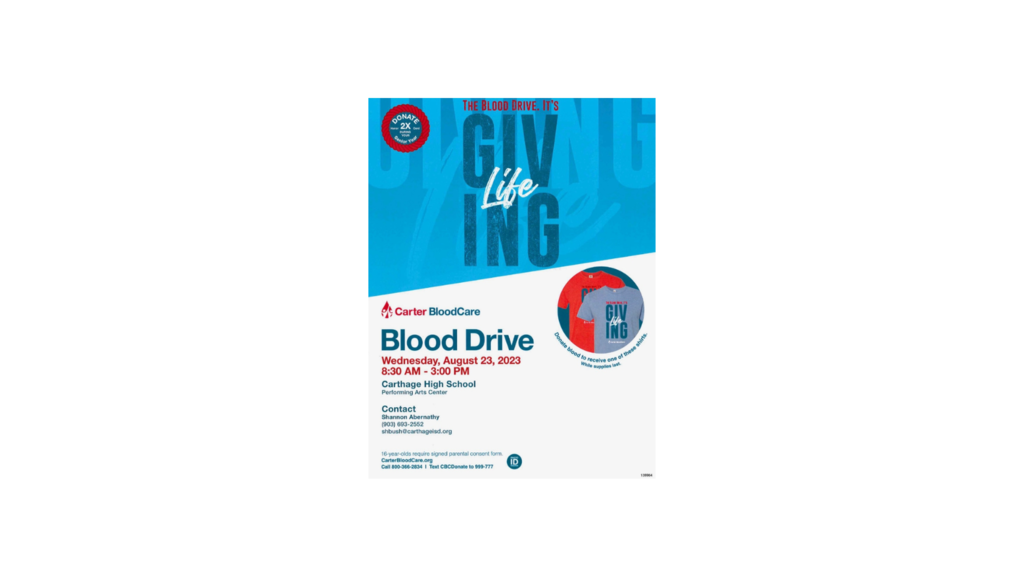 Schedule Pick Up Reminder: Schedule Pick Up: 7/26 Seniors (8-11am and 12:30-3:30pm)/ 7/27 Juniors (8-11am)/ 7/27 Sophomores (12:30-3:30pm) and 7/31 Freshman FISH Camp (2-5pm) If students are not able to pick up their schedule on the designated day, the student may send a parent or guardian to pick up the schedule. If the student is a senior, the parent or guardian will need to meet with a counselor. Due to time constraints and extracurricular activities, if you cannot make it to the school on the designated day, you may pick up the schedule on August 1st.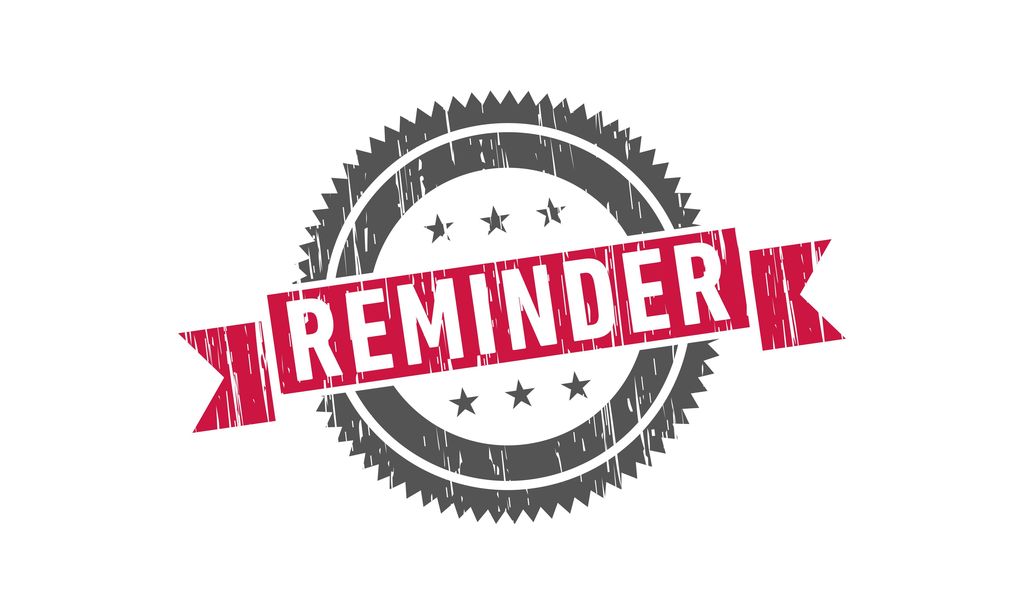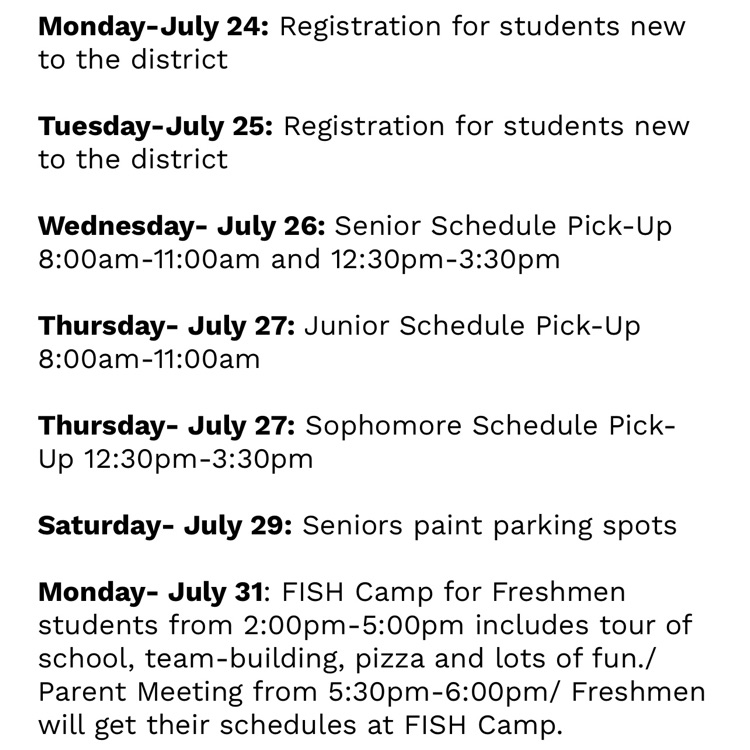 Schedule Pick-Up Dates and Times: ​Monday-July 24: Registration for students new to the district Tuesday-July 25: Registration for students new to the district Wednesday- July 26: Senior Schedule Pick-Up 8:00am-11:00am and 12:30pm-3:30pm Thursday- July 27: Junior Schedule Pick-Up 8:00am-11:00am Thursday- July 27: Sophomore Schedule Pick-Up 12:30pm-3:30pm Saturday- July 29: Seniors paint parking spots Monday- July 31: FISH Camp for Freshmen students from 2:00pm-5:00pm includes tour of school, team-building, pizza and lots of fun./ Parent Meeting from 5:30pm-6:00pm/ Freshmen will get their schedules at FISH Camp.

Happy Independence Day, Bulldogs! 🇺🇸 Enjoy the festivities today, stay safe, and let freedom ring! 🎇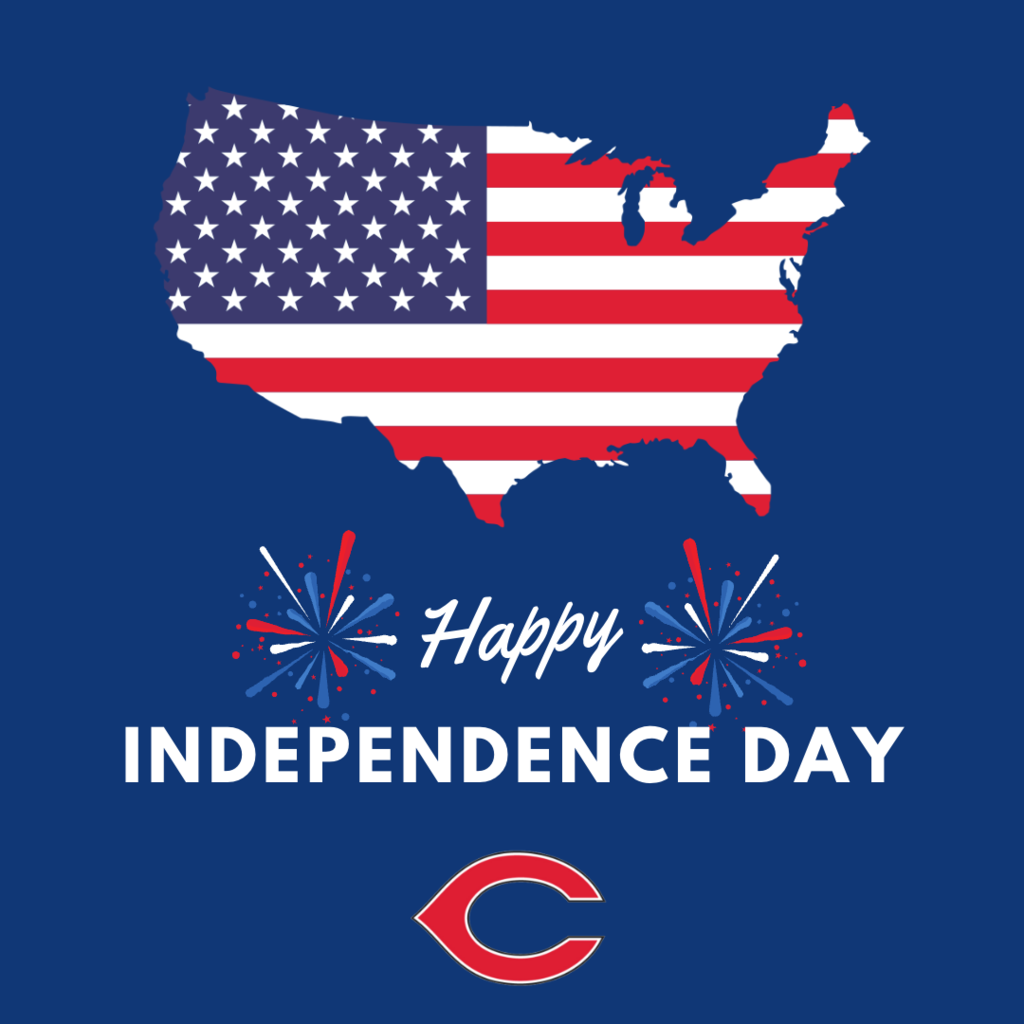 Juneteenth is celebrated annually on June 19 to commemorate the emancipation of enslaved people in the U.S. The holiday was first celebrated in Texas, where on that date in 1865, in the aftermath of the Civil War, slaves were declared free under the terms of the 1862 Emancipation Proclamation. #Juneteenth #FreedomDay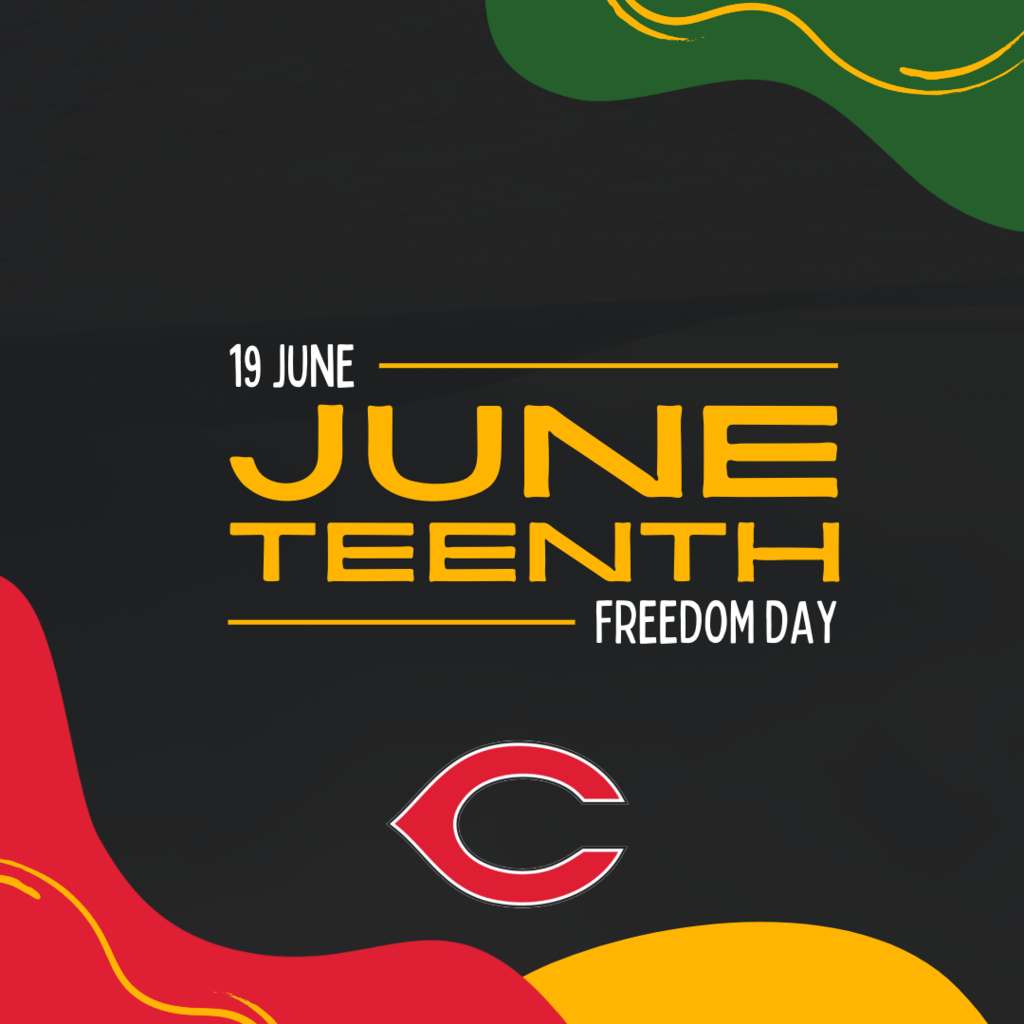 📣 Attention Carthage community! 🌞🍽️ We're excited to announce the Summer Meal Program, hosted at Libby Elementary! 🏫🥪 We understand the importance of providing nutritious meals for children during the summer break. That's why we're offering meals at no cost to children in the Carthage community, up to age 18, or up to age 21 with a disability. 🍎🥗 Join us from Monday to Thursday, June 5 to July 20, for a delicious and healthy breakfast from 8 to 9 a.m., and a scrumptious lunch from 11:30 a.m. to 12:30 p.m. 🍳🥪 Please note that there will be no meals served on July 4, due to the holiday. 🎆🇺🇸 Let's ensure that every child in our community has access to nutritious meals throughout the summer. Spread the word and make sure to take advantage of this amazing opportunity! 🗣️❤️ #SummerMealProgram #NutritionMatters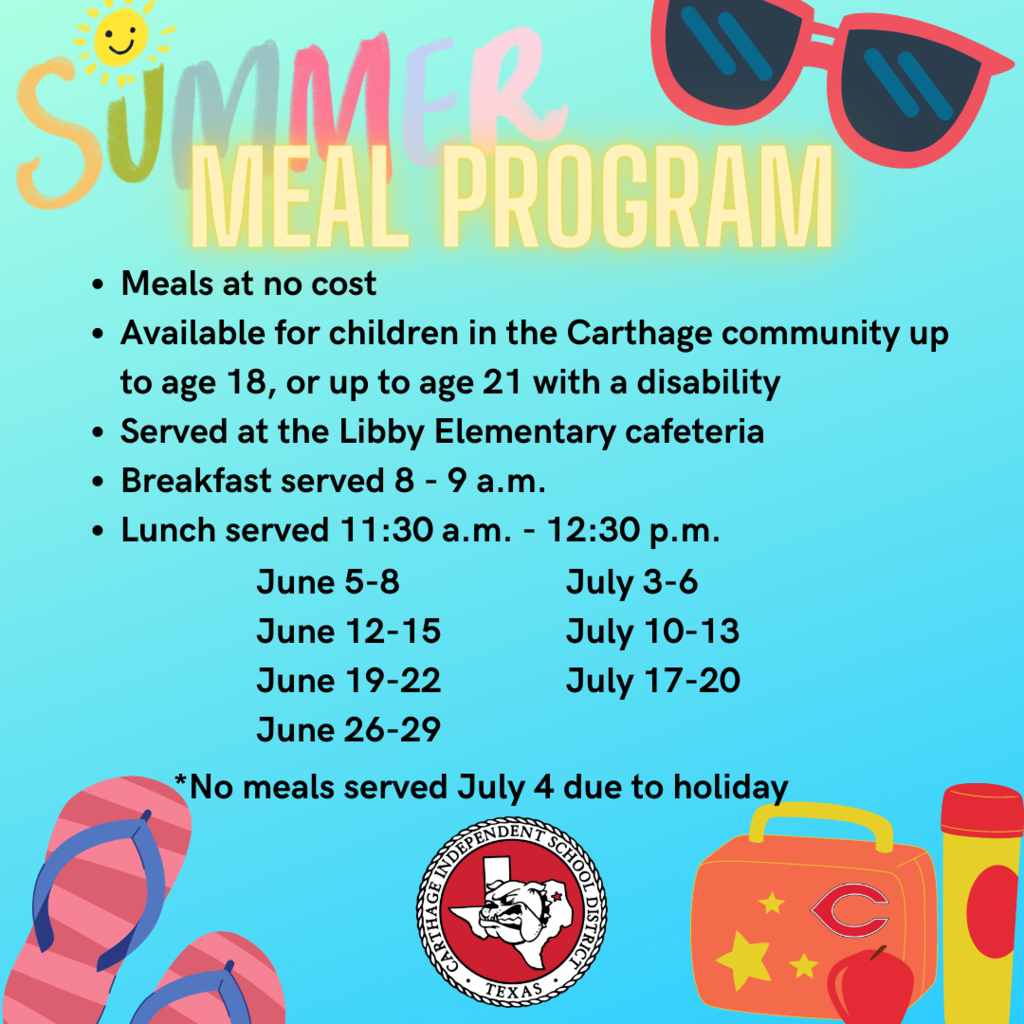 Join us in honoring those who made the ultimate sacrifice for our freedom. #MemorialDay