Congratulations to all students honored today at Carthage High School National Honor Society Induction and Recognition Ceremony.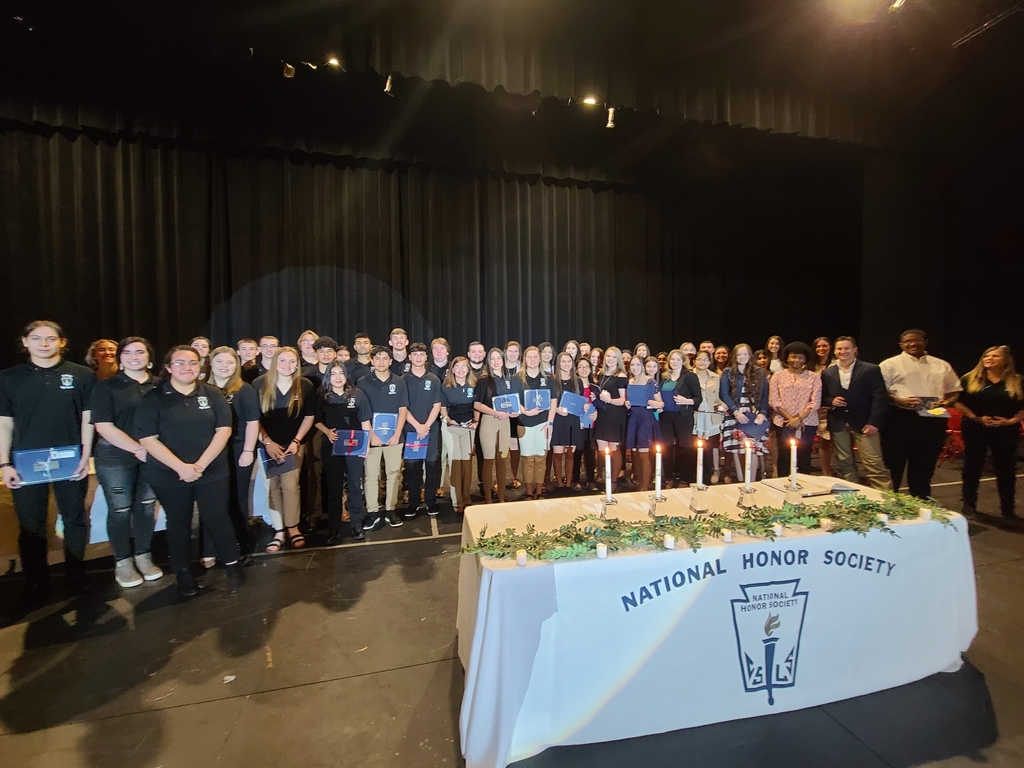 Congratulations to the 2020-2021 Teacher of the Year for Carthage High School: Julie Patterson!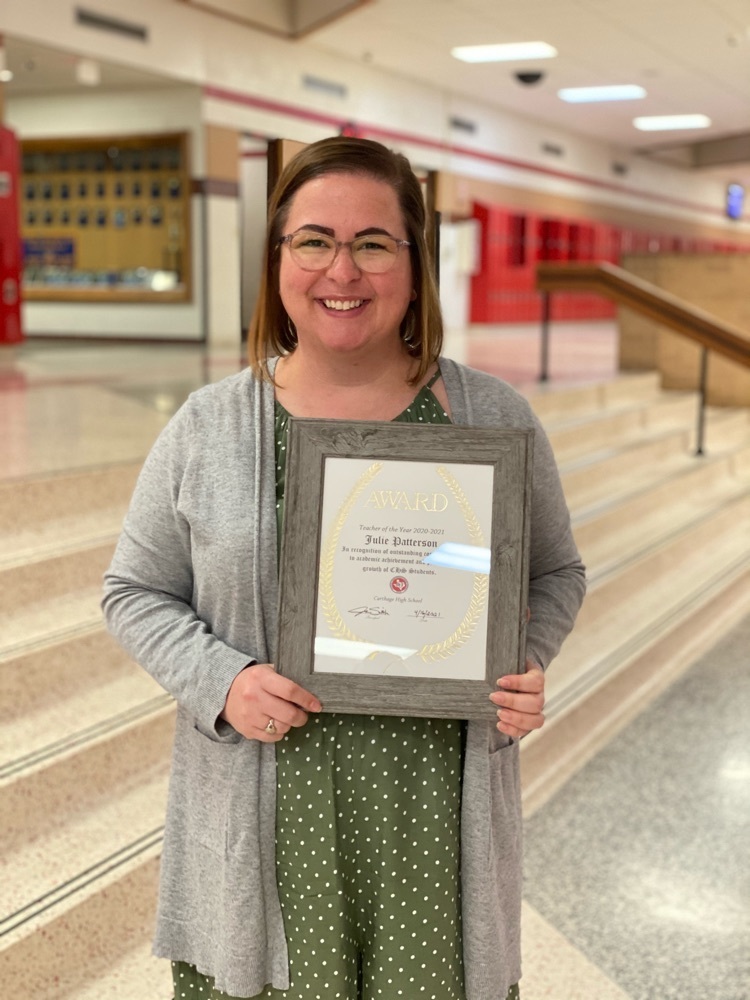 Teachers at CHS were awarded MANY grants from the Education Foundation today! What a GREAT way to end the week. Thank you to our amazing Education Foundation and community!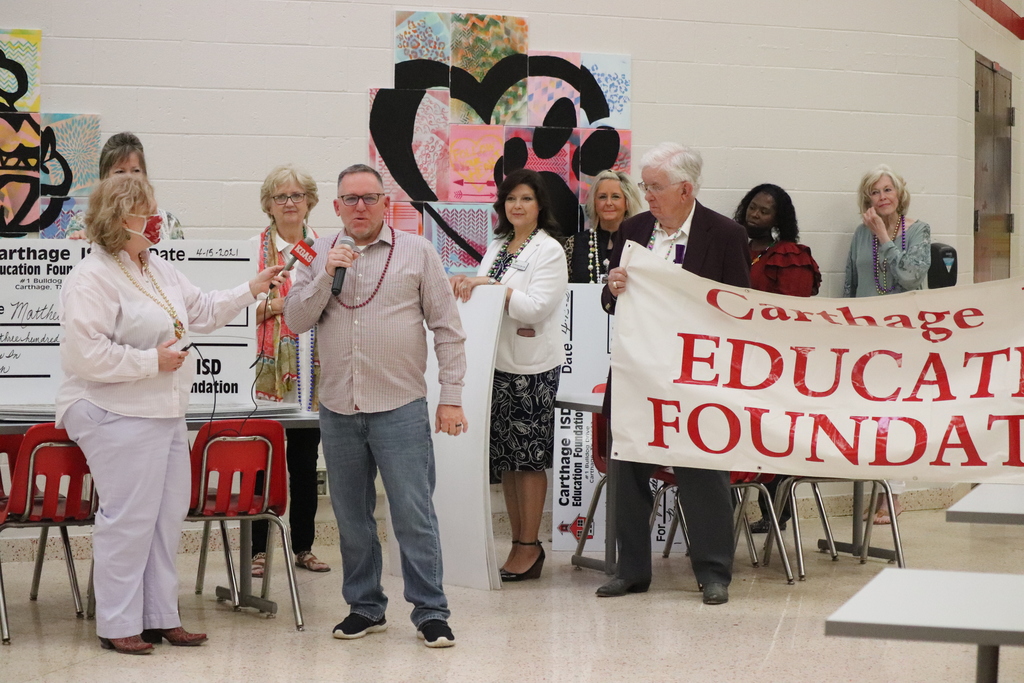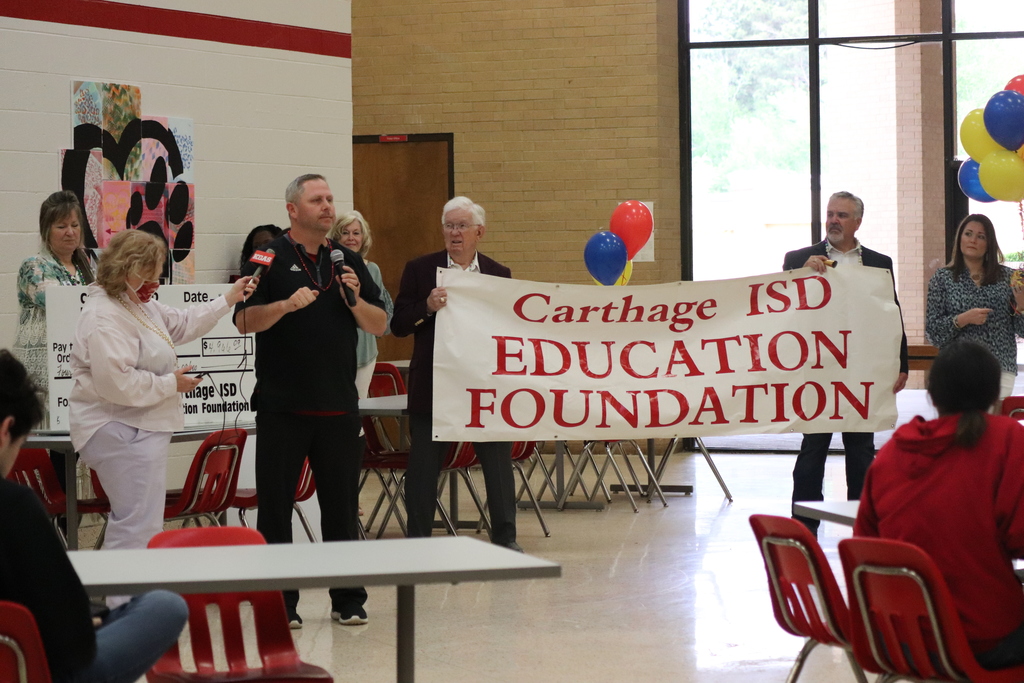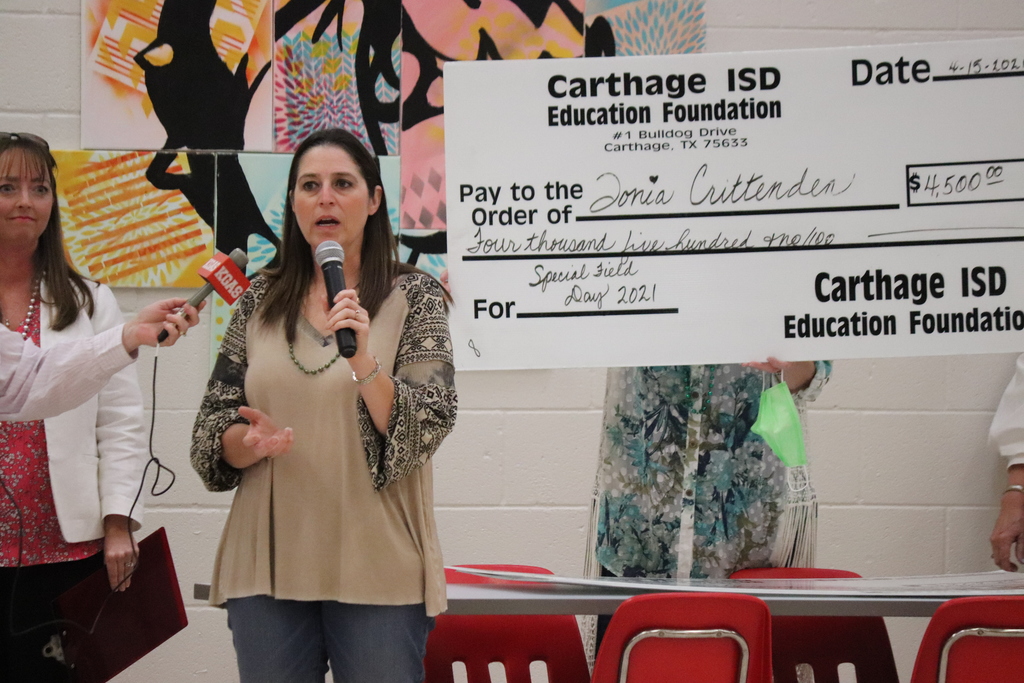 It's College, Career and Military Wednesday! Kaliyah Timmons is going to be attending Jarvis Christian college to play volleyball and pursue a career in Nursing! Congratulations Kaliyah! We are proud of you!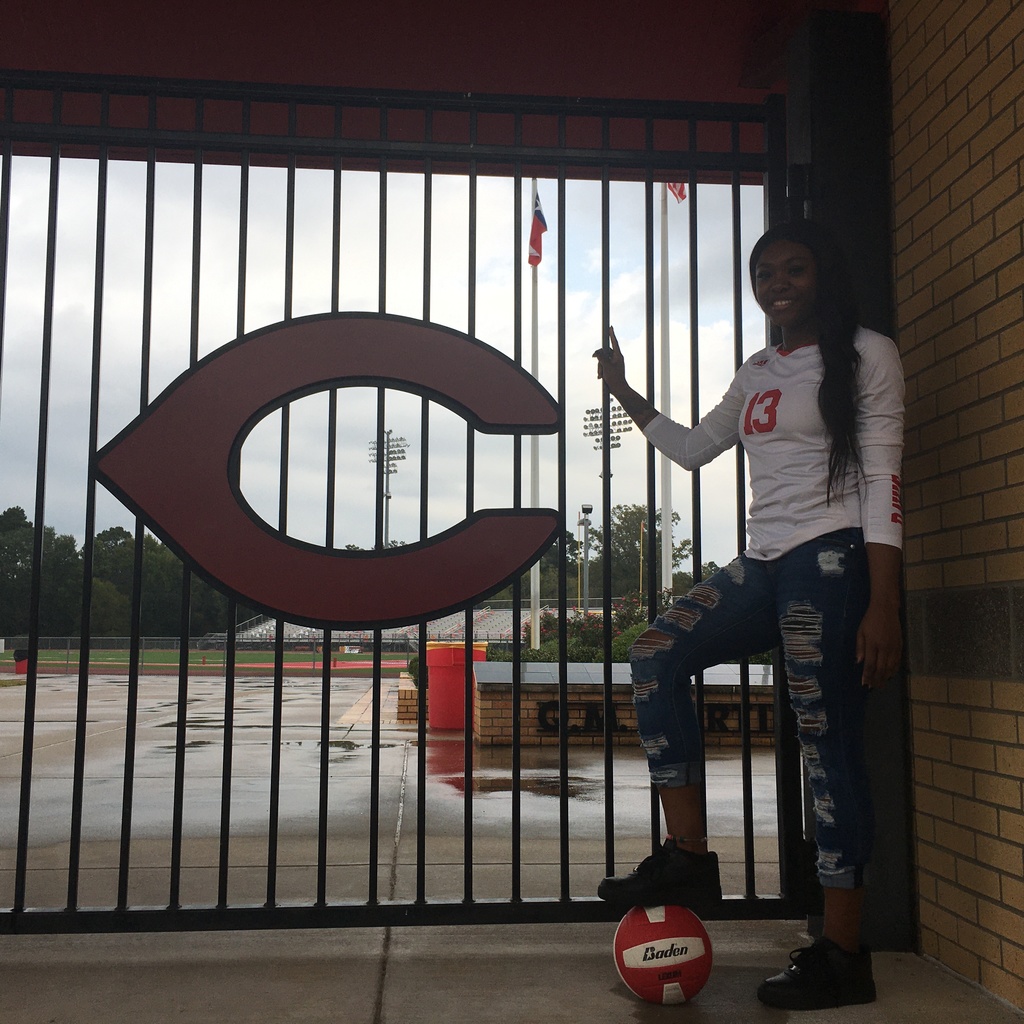 Our final blood drive of the year will be on April 21st!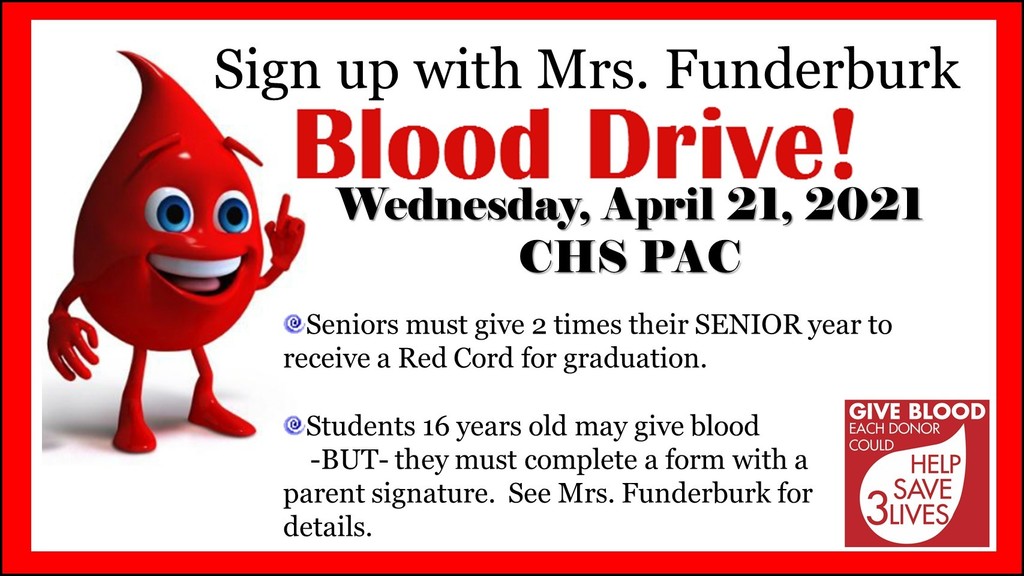 It's College, Career and Military Wednesday! Lanie Hudman is going to Panola in the fall for a General Business degree and then plans to manage or open her own business in the future. Great plans Lanie! We are proud of you.

Due to statewide system issues, students were not able to complete the STAAR test today. We have elected to try again tomorrow with the understanding that the issues will have been resolved. Tomorrow, English 1 students should go to the testing site they went to this morning.

It's School Librarian day and we've got the absolute best! There's no one better than Mrs. Bonnie Pope.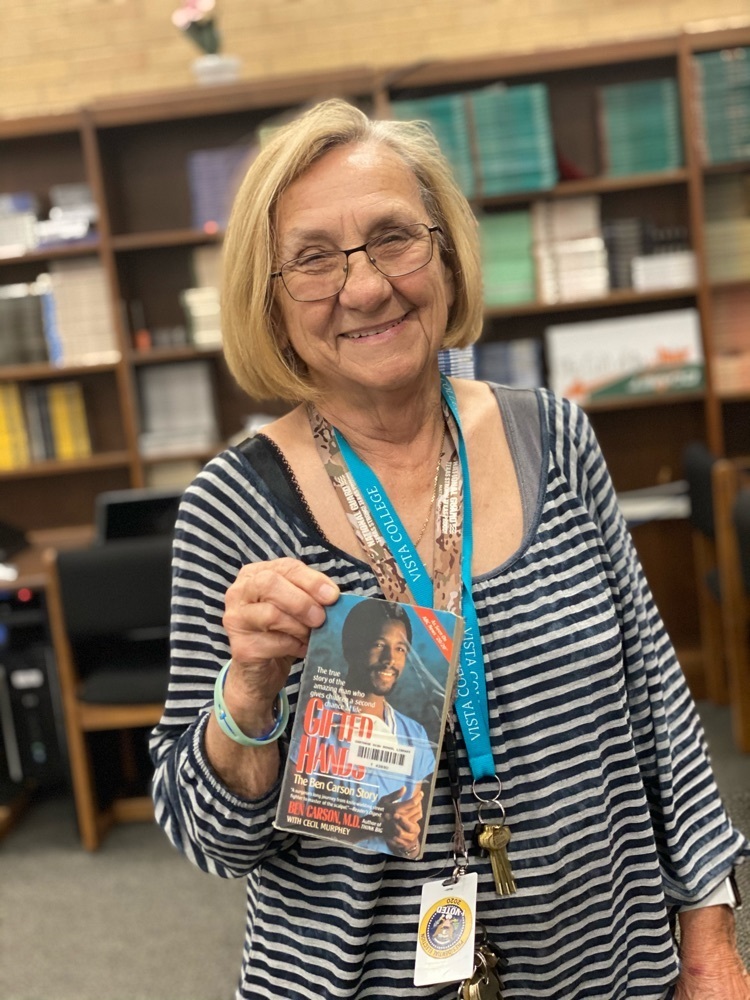 Our Bulldogs make us proud in the classroom and in all their extracurricular, but you know whats even more awesome? Seeing our students volunteer their time on the weekends! We caught these students (and more we didn't get to snag pictures of) on the soccer fields this morning.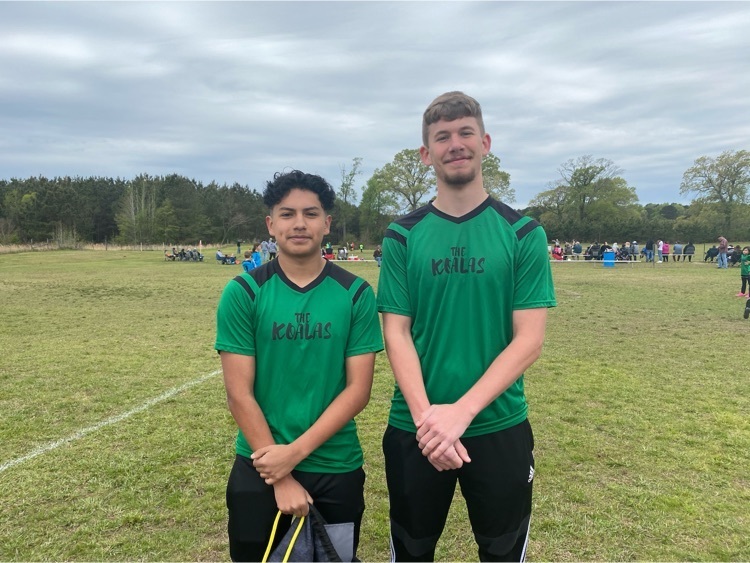 Congratulations to our Teacher of the Month for March: Jolene Davis!

Congratulations to our Professional Specialist of the Month for March: Lisa Smith!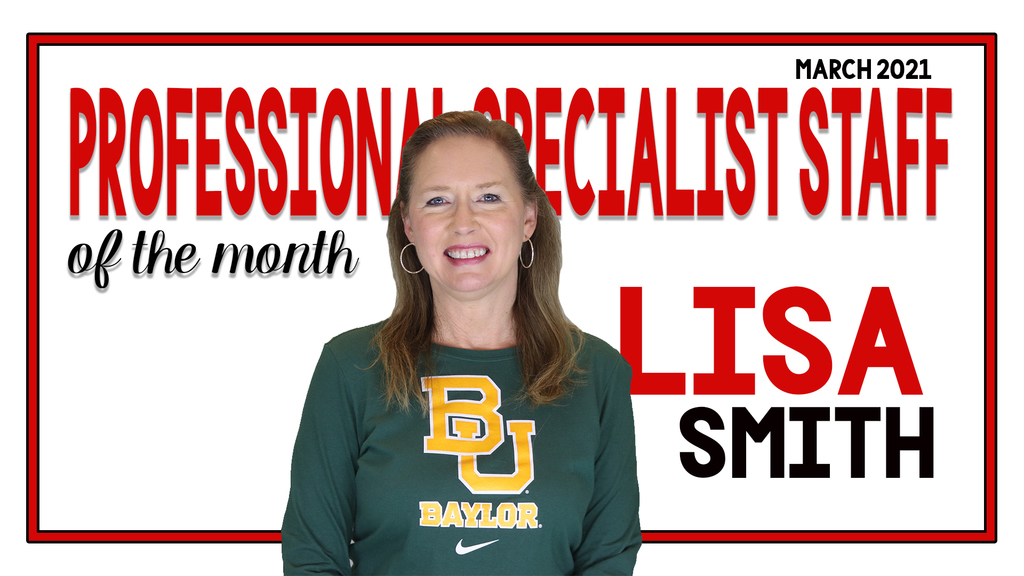 Congratulations to our Paraprofessional for March: Ginny Collins!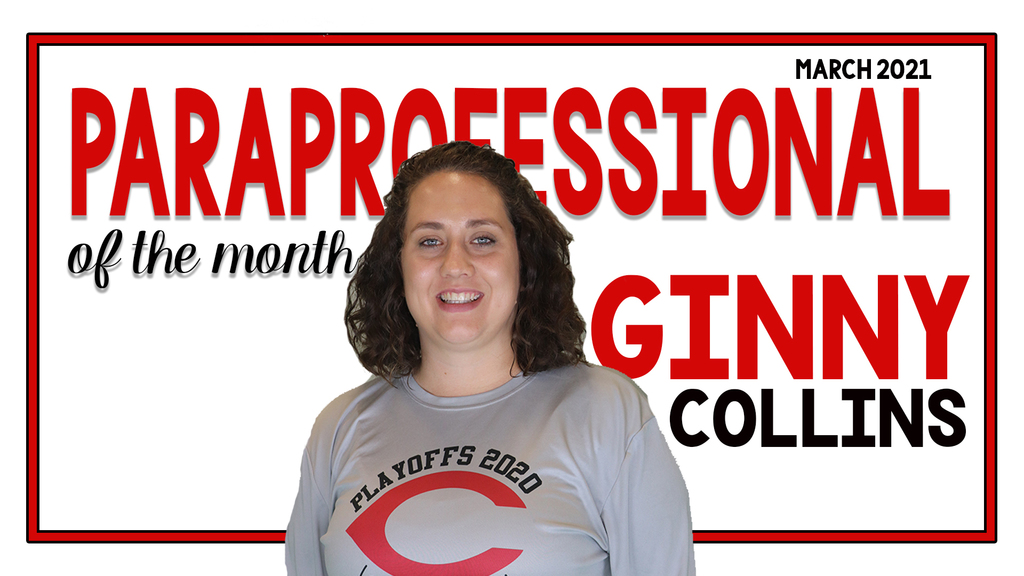 Congratulations to our Student of the Month for March: Abigail Wilkerson!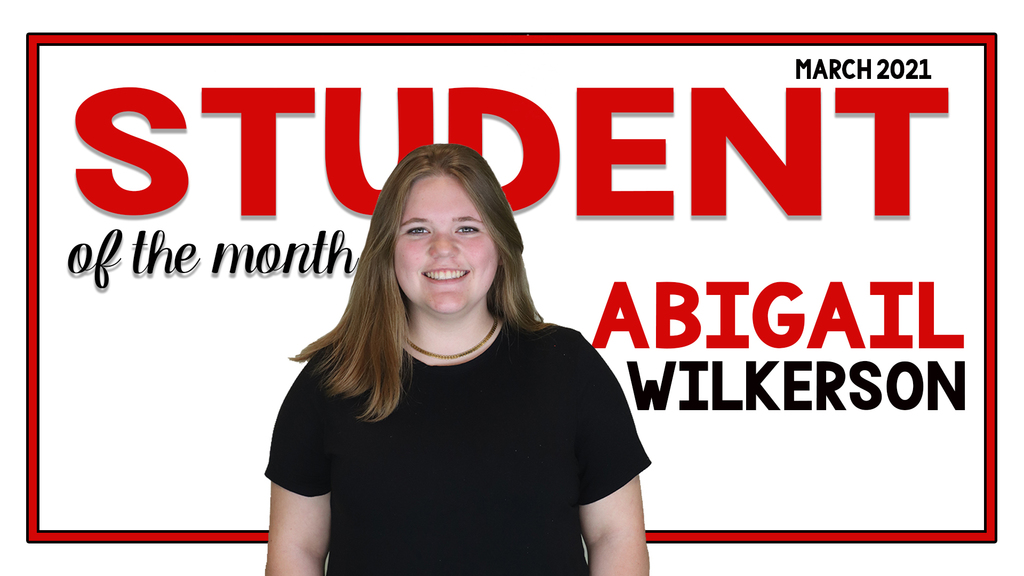 Feel good story of the day: CHS student Kelly Phelps found fellow Bulldog Jacob Whatley's wallet at the baseball fields last night and brought it back to him at school today. She may say it's no big deal, but small acts of kindness make a big impact! Great job Kelly!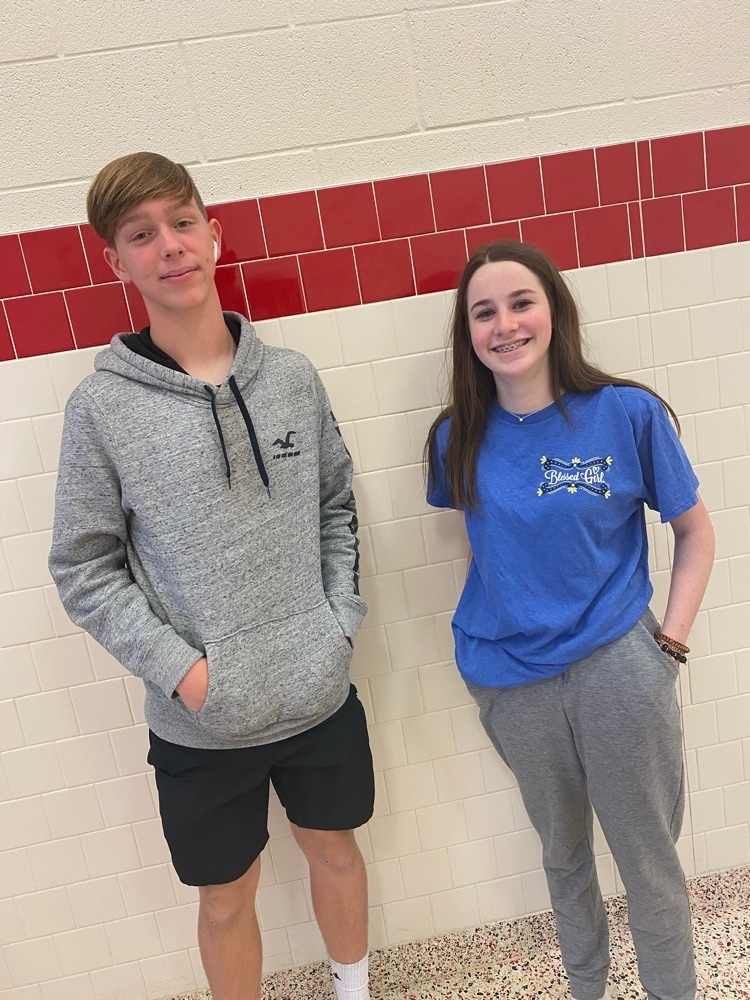 It's College, Career and Military Wednesday! Bryce Boniol plans to finish the Welding program at Panola College and then pursue a job opportunity from Kloeckner Metals in England. Awesome plan Bryce! Congrats!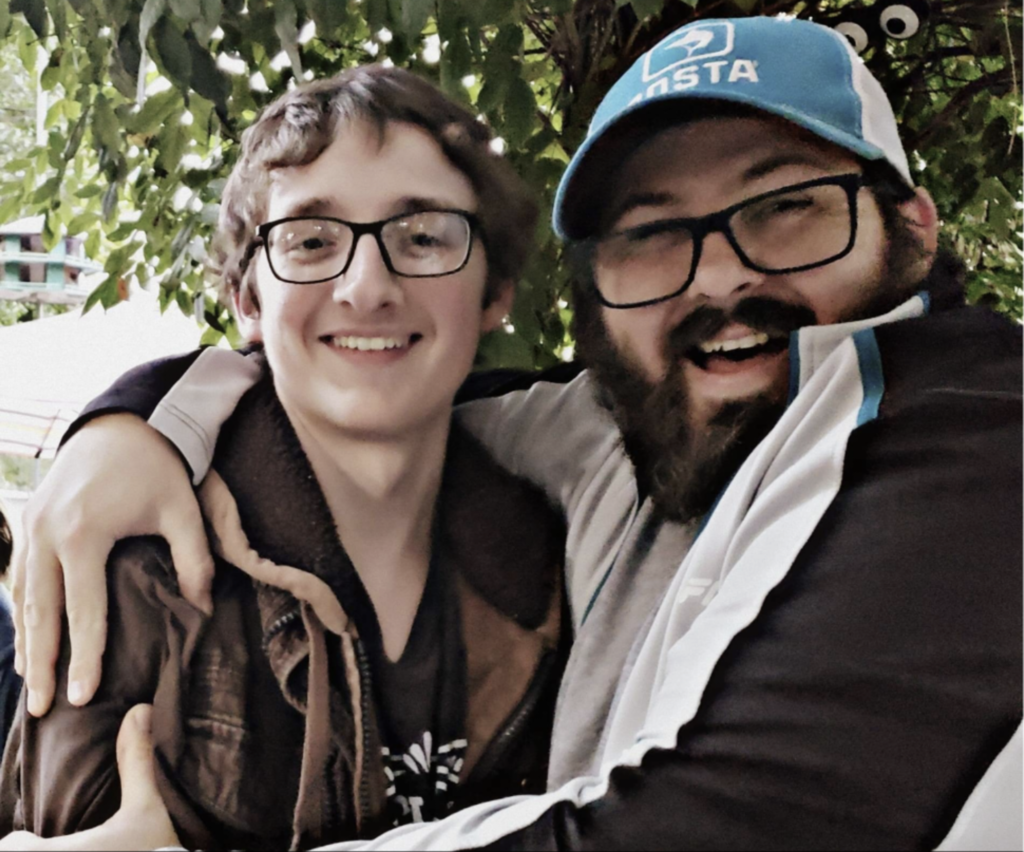 Your Bulldogs are UIL ACADEMIC DISTRICT CHAMPS! These students, along with others, competed in a variety of events to bring home the gold! Great, great work from our students and sponsors! And as always, thank you to our phenomenal coordinator, Kim Funderburk.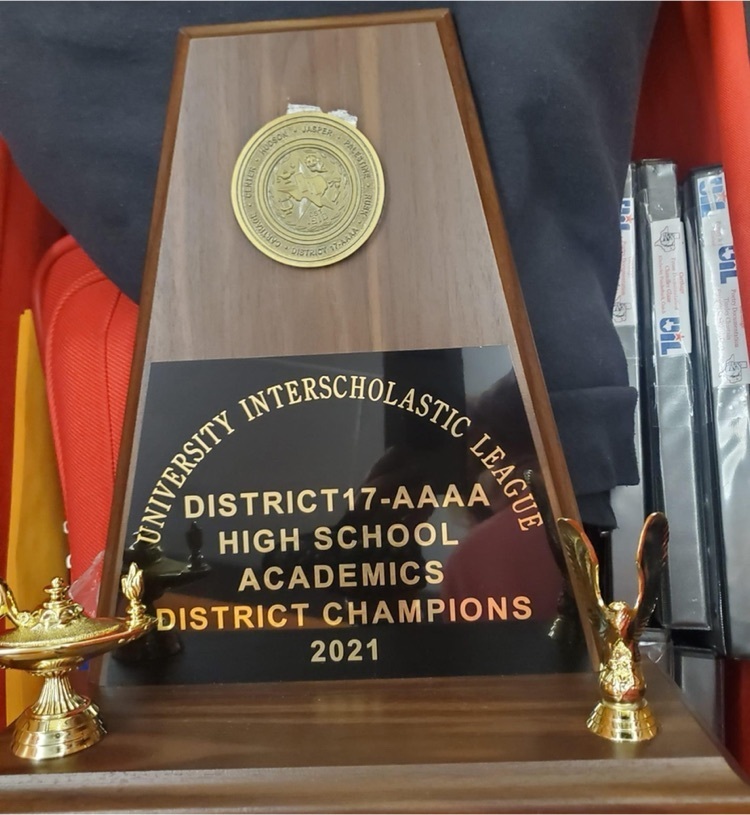 DAWG BASEBALL 3/29-4/1 JV WHITE Baseball will be playing Hudson HERE at 6pm today, not away. JV RED Baseball plays Hudson HERE, Tuesday at 4:30pm and VARSITY plays Hudson HERE at 7pm. Thursday JV RED baseball plays AT Hudson at 4:30pm and VARSITY plays AT Hudson at 7pm. GO DAWGS!!!!

Another excellent display from our art students!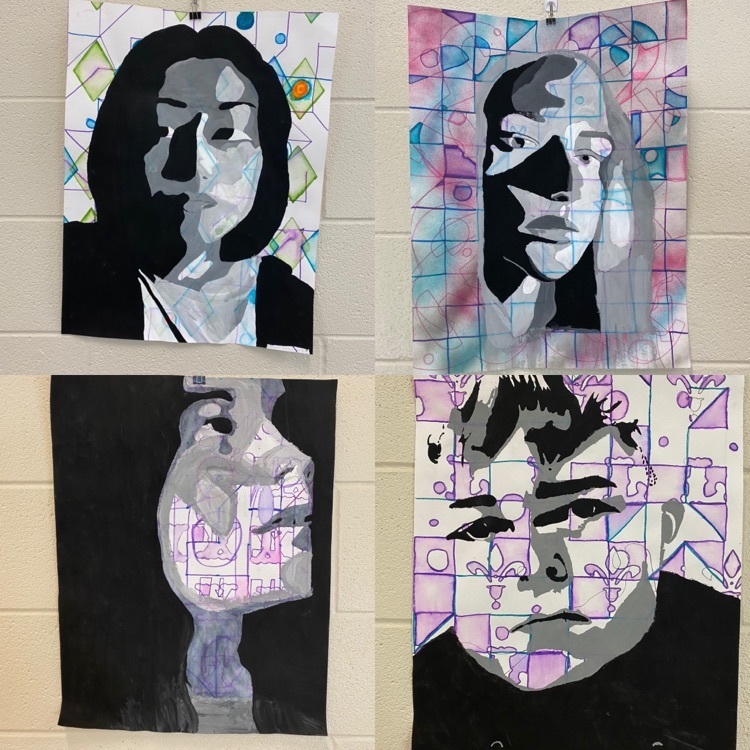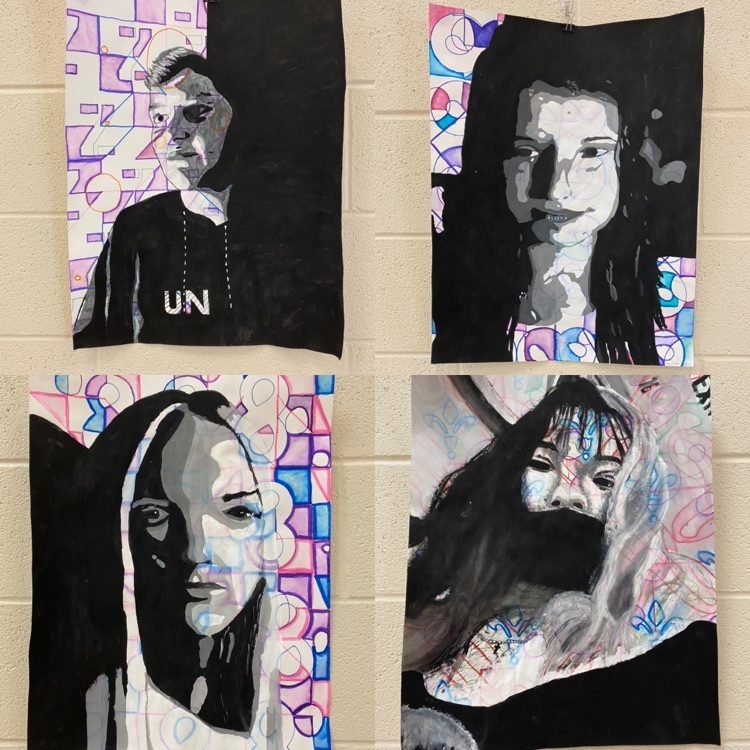 It is College, Career and Military Wednesday! Congrats to Brooke Cabello on acceptance to Arkansas State University! She plans to major in Nursing and become a Certified Registered Nurse Anesthetist. We are proud of you!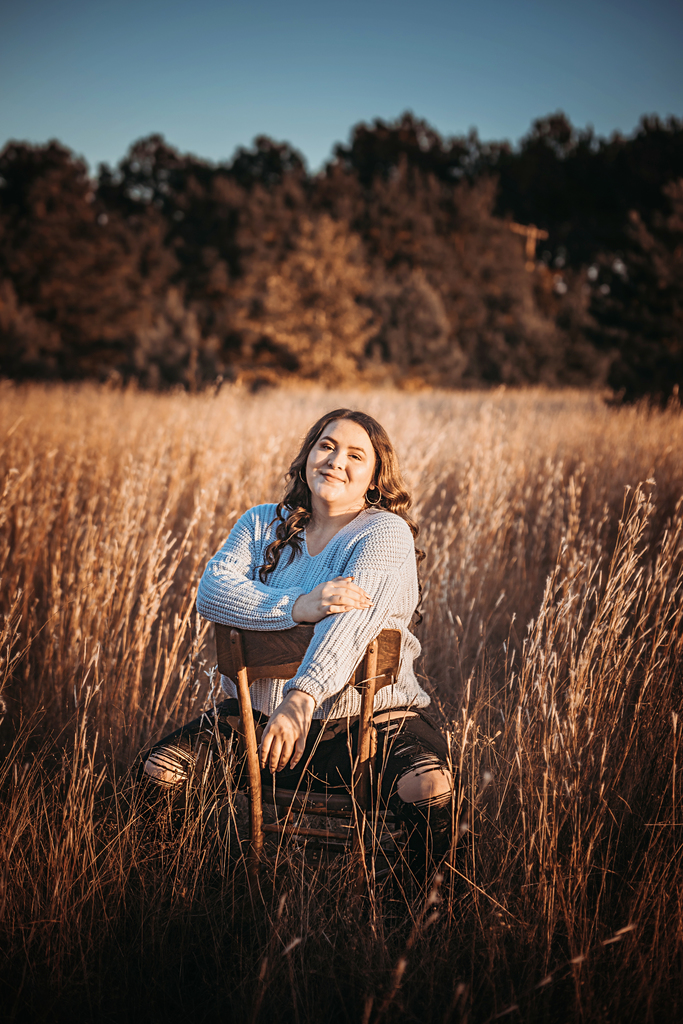 Just a reminder that our CHS Lady Dogs Softball District schedule is different than originally scheduled. Here is the correct, most updated schedule. Go Lady Dogs!!!